How to hail an unusual taxi in different countries
If you think taking a taxi is a usual thing in any country you are wrong. Discover surprising peculiarities of taxi services in different countries to save your nerves and money.
---
#1 Pink taxi, UAE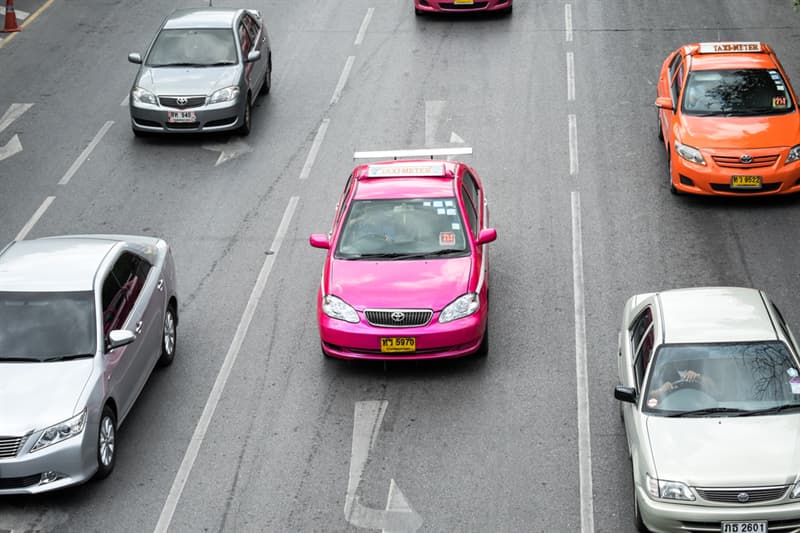 This taxi is only for women. If you are a woman and feel uncomfortable with a male driver you can use Ladies and Families Taxi. It is easy to spot even in a busy place: these cars have a pink roof top.
#2 Black cab, Great Britain
This is a high-grade service that differs greatly from a usual taxi. It is the only taxi you can hail in the street. Cabmen learn to drive a cab for 2-3 years. On the exam, they must show excellent driving skills and knowledge of the city (no maps or navigators!).
#3 Water taxi, Venice
Narrow medieval streets are so nice for walking. If you are tired and want to get a new unforgettable experience take a water taxi. A wooden boat can carry up to 8 tourists. You'll have a trip along the canals of Venice. You can choose any destination: the city, an airport or islands. Mind that the price for this trip is not cheap. A shared water taxi has a smaller price but it has fixed drop-off points. If you are the last to leave the taxi, as a bonus, you get a free tour across the canals.
#4 Tuk-Tuk, Thailand and Cambodia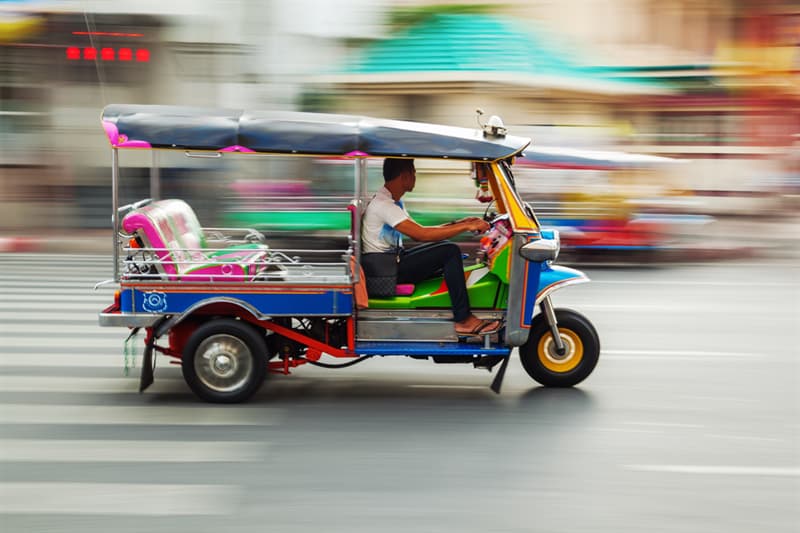 This unusual kind of transportation is a must-see itself. The price can be settled whenever you wish: before the trip or after it. Furthermore, you can name the price yourself and the driver will agree with it. It is a good chance to take a sightseeing tour but take care of your personal belongings!
#5 EcoCab, Toronto
An EcoCab is a small three-wheeled taxi for short rides. To make this vehicle go one should spin the pedals. A cab has an electric battery that allows to keep and increase speed. Generally, this taxi is used by tourists. EcoCabs are ecology-friendly, safe and free of charge. The charges are imposed in case you use the services of a driver. EcoCabs are found on special parking areas.
#6 Flying taxi, Brazil
A great chance to escape San Paulo's traffic jams is a helicopter taxi. This service charges you according to your weight and distance you wish to travel. Not everyone can afford to take a flying taxi but its popularity is growing. You can order a taxi through a mobile application.
#7 Yellow taxi, New York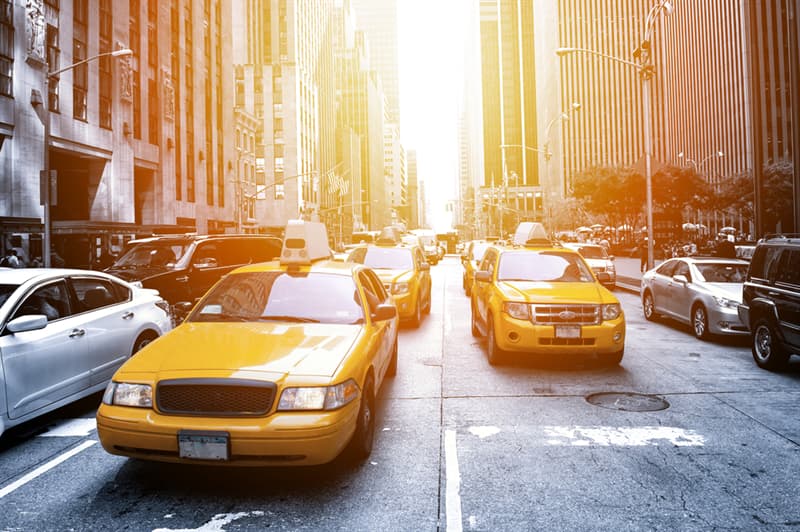 Hailing a cab in New York is very easy, it is a convenient way to get from one place to another. Don't forget to take a look at the lightings atop the car. If there's a light in the central part only – the car is available. You can sit next to the driver only in case rear seats of the cab are busy.
#8 Taxi brousse, Madagascar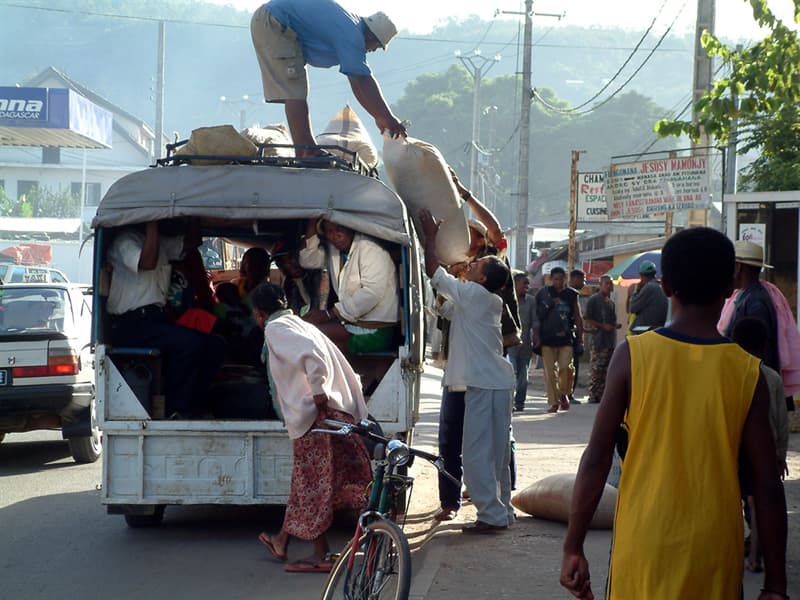 If you've ever been to Africa you are familiar with this kind of taxi. Quite often you don't have any alternative. These minibuses are overcrowded and full of different packages. To make things worse, taxi brousses are very slow. The only positive moment about this experience - you'll save a lot of money instead of hiring a car and add colouring to your trip. To use the services of this taxi you need to find a taxi brousse station. Practically all Madagascar cities have them.
#9 Burro Taxi, Spain
A donkey as a taxi! Why not? In Mijas (Spain) it is a common thing. You can take a ride through narrow streets and enjoy the sights and sсents of the city. To hail a taxi you can make an online reservation or find a parking zone.
---
Have you ever taken any of these taxis? Share in comments!

Share this article with your friends who are fond of travelling!
Interesting Facts