Handmade pets - unique toys that will steal your heart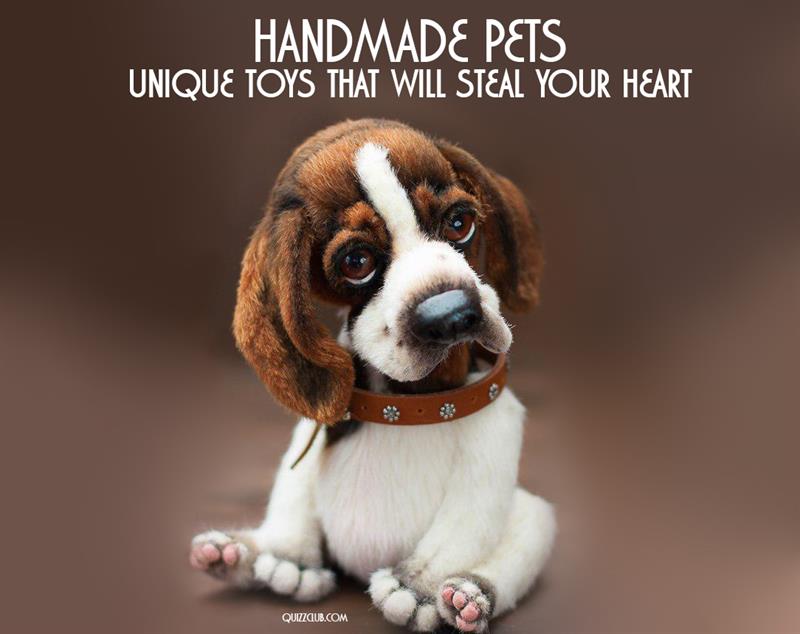 Don't have an opportunity but have a great desire to adopt a dog? This Russian artist will help you to solve this problem.
---
Yanina Link is a very talented Russian artist and fashion designer who creates outstanding works of art. She makes extremely cute animals of high-quality materials and fabrics. She uses only best vintage laces, buttons and knits because she treats her works as her real children. That is why her pets are so wonderful and unique. When you see them for the first time you can't take your eyes of them and wish to have one of these animals. You need to see these amazing works of art by yourself. They will definitely fascinate you!
#1
#2
#3
#4
#5
#6
#7
#8
#9
#10
#11
#12
---
What do you think about these toys? Which one do you like the most? We are waiting for your response in the comments below.
QUIZZCLUB GRANTED PERMISSION TO USE PHOTOS BY YANINA LINK.
INSTAGRAM|FACEBOOK|BILIBINOBEARS
More beautiful and awesome stuff on QuizzClub.com:
SHARE this with someone who likes art as we do!
Interesting Facts