5 most mysterious plane disappearances
It's common to hear that flying is a much safer method of travel than driving. However, once in a blue moon mysterious things happen to planes. Whether lost to the Deep Blue or some other reason, these plane disappearances are among the most mysterious to have happened, leaving behind only questions about their actual final destinations.
---
#1 Varig Flight 967
Varig Flight 967, a Boeing 707 379C mysteriously vanished without a trace on January 30, 1979. The international cargo flight took off from Japan scheduled to arrive at Rio de Janeiro Galeão International Airport in Brazil.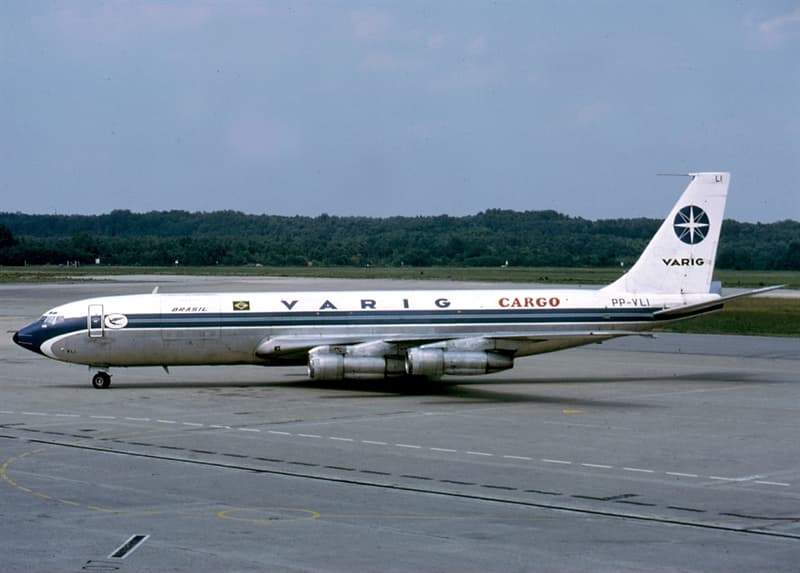 The aircraft was carrying a valuable cargo of 53 paintings by artist Manabu Mabe that was worth over 1.2 million dollars. The plane had 6 crew members on board. 30 minutes after takeoff, radio contact with the flight was lost. To this day no one knows what happened to that flight. Neither the wreck nor the paintings were ever found.
#2 Flying Tiger Line, Flight 739
On March 16, 1962, the Flying Tiger Line, Flight 739, a Lockheed Super Constellation plane used for the transportation of troops from Travis Air Force Base in California to Saigon, Vietnam, mysteriously vanished. Along with the plane, the 107 passengers on board were never to be seen again.
After refueling in Guam, the pilot reported no trouble about 80 minutes after taking off. But that was the last communication ever received from him. One of the largest searches ever conducted in the Pacific Ocean covered more than 322 thousand square kilometers of water.
However, after 8 days, rescuers recovered no evidence of the aircraft or its passengers, and the search was called off. To this day, the families of those missing are still looking for answers.
#3 Amelia Earhart
This is easily the most famous plane disappearance in history and happens to be the story of the first woman to fly across the Atlantic Ocean. On July 2, 1937, 39 year old Amelia Earhart, a best selling author and the founder of an organization for female pilots, and her navigator, Fred Noonan, took off from Lay Air in New Guinea in a Lockheed L-10 Electra plane.
Their original destination was Howland Island. Unfortunately, they never landed there. Earhart was attempting to circumnavigate the earth and was nearing the end of that journey when she suddenly disappeared.
The most expensive search in the United States had ever conducted up until that point was held. But it was unsuccessful. To this day, despite a number of theories, what exactly happened to her and her co-pilot as well as the plane itself, remains unknown.
#4 Star Ariel
The Star Ariel owned and operated by British South American Airways, vanished somewhere over the Atlantic Ocean during its flight from Bermuda to Kingston, Jamaica, on January 17, 1949. There were 7 crew members and 13 passengers on board the Star Arial at the time of its disappearance. None of them have been heard from since.
Adding to the mystery surrounding the plane's disappearance, was the fair weather that day, as well as the last transmission received from the flight indicating good visibility and smooth flying conditions. What happened is still today unknown.
#5 Star Tiger
On January 30, 1948, an Avro Tudor IV aircraft flying from Santa Maria in the Azores to Bermuda mysteriously vanished. At the time of its disappearance, the Star Tiger had 11 transatlantic flights under its belt. This plane saw skies for the very first time on November 4, 1947, and by that time had accumulated around 575 hours of flying time.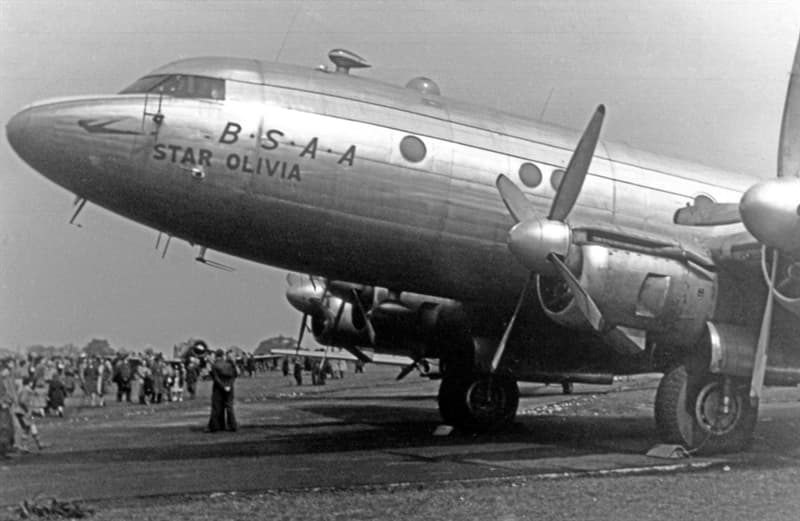 It's believed by some that severe weather conditions including very high winds, forced the aircraft off course and it likely ran out of fuel somewhere over the Atlantic Ocean. This disappearance gave birth to the legend surrounding the mystery of the Bermuda Triangle. Investigators conclude that all 31 people who were on board were killed in the crash. Yet still to this day, no wreckage has ever been recovered.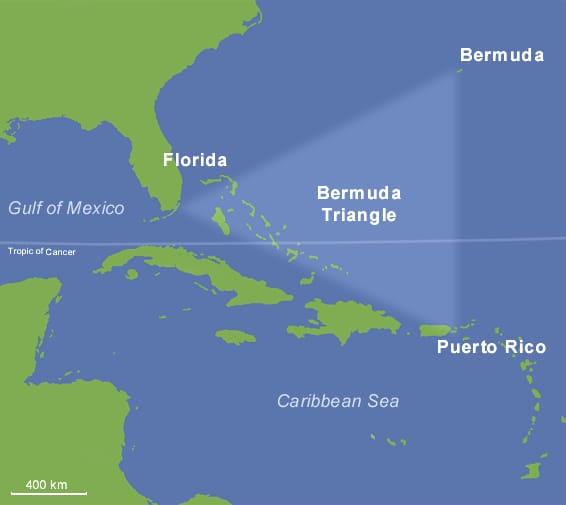 ---
Have you ever heard of these aircraft disappearances? Do you have any theories about what happened to them? Share your thoughts in the comments below, I'd love to read them!
---
Spread this article on Facebook if you enjoyed it!
Interesting Facts