​10 famous legends that have been scientifically explained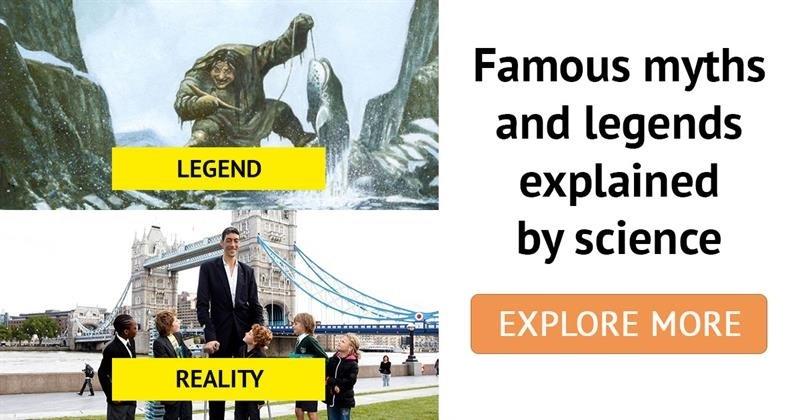 Myths have fed the souls of people for centuries. As it turns out, some ancient legends have roots in the prosaic events, and science can explain that. Do you still believe in werewolves and vampires? Just take a look at these simple explanations of the nature of the most famous mystical characters and events in history.
---
---
Was this information new for you? Which explanation surprised you the most? Do you have any other information about the ancient legends to share with us?
---
We are waiting for your comments!
---
More mysterious stuff on QuizzClub:
SHARE this article with someone who likes HISTORY and SCIENCE as much as we do!
Interesting Facts