7 horrifying things people thought were healthy
Today we know a lot about our body and the ways to keep it healthy. It hasn't always been this way, and people of the past tried some truly horrible things in order to get rid of illnesses.
---
#1 Radioactive drinks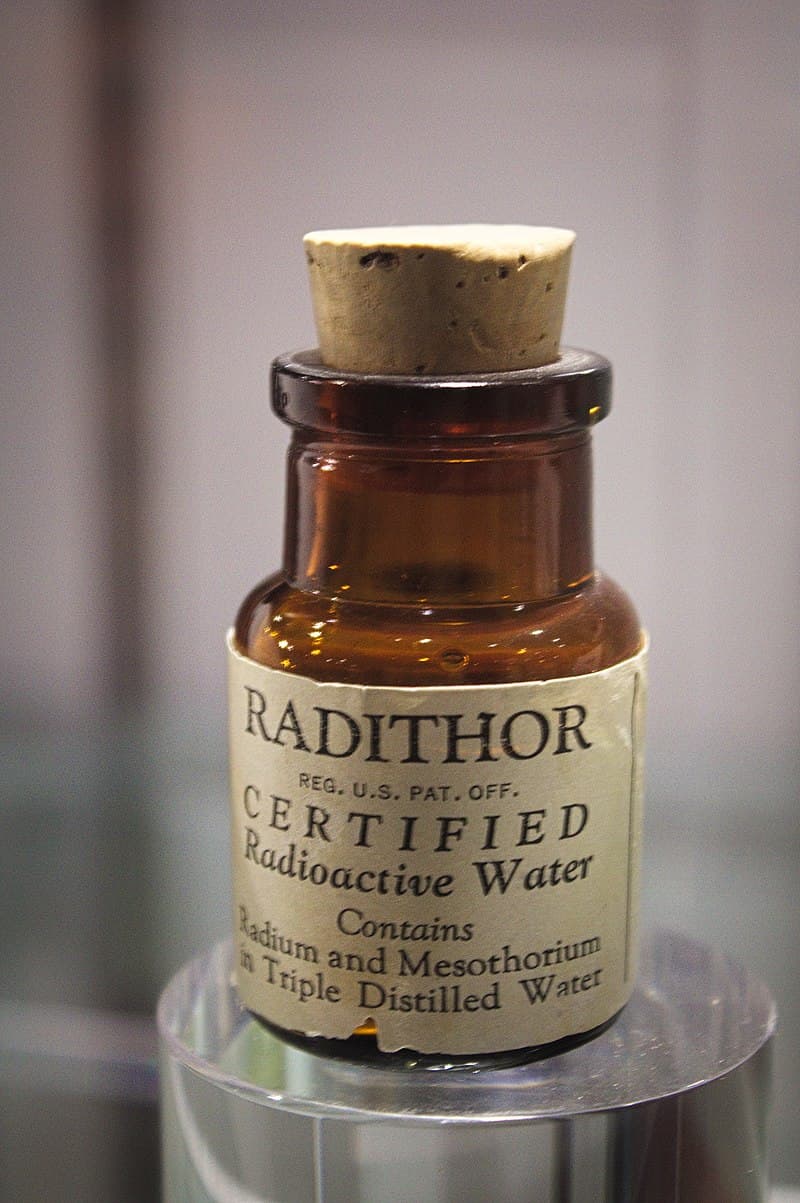 In the early 1900s, people detected radiation in some popular hot springs and decided that radiation was a natural property of water. Radioactive beverages were actively sold and advertised in the USA. They were deemed to provide some kind of an energy boost, just like modern energy drinks.

The number of deaths it led to is unknown. Anyway, there was one man who earned notoriety because of his addiction to Radithor, a drink that later became the most famous example of radioactive quackery. His name was Eben Byers and he started consuming Radithor to help his arm injury. The arm healed, but Eben didn't stop drinking Radithor. He got psychologically addicted to the drink and died from multiple radiation-induced cancers and bone-related illnesses in 1932. According to different sources, at the time of Byers' death, there were several holes in his skull.
#2 Lobotomy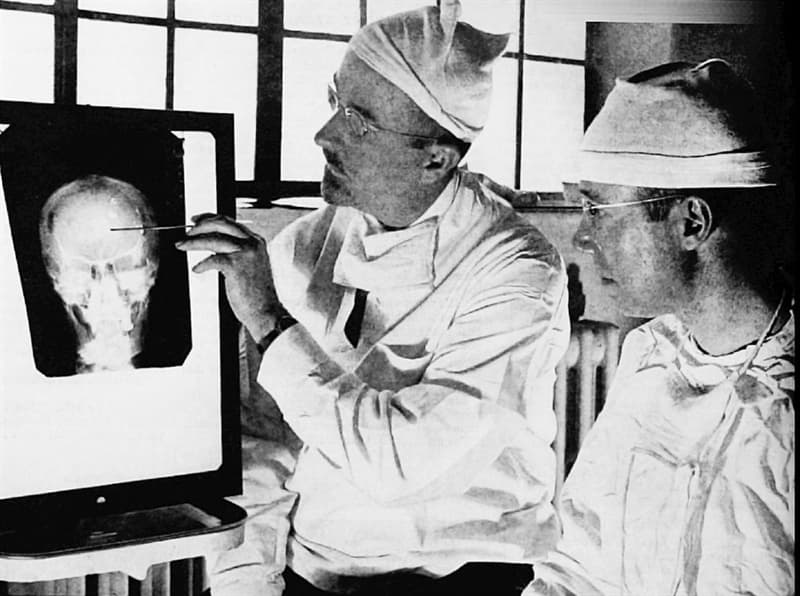 The process of destroying neural pathways in the brain was thought to be a good cure for mental illnesses. In the USA, it was extremely popular during the 1940s. It was performed on more than 20,000 people. The majority of procedures were performed on women. Countries across the world started to abandon lobotomy only in the 1950s.
#3 Tobacco
In the 18th century, tobacco enemas were extremely popular in many countries. In the 1900s, tobacco toothpaste was produced in India – it was thought to be good for teeth. From 1930s to 1950s, cigarettes were advertised as something "doctors recommend". Manufacturers and smokers believed that tobacco soothed the throat, and the cough was caused by dust or lack of menthol, not the cigarettes themselves.
#4 Tapeworms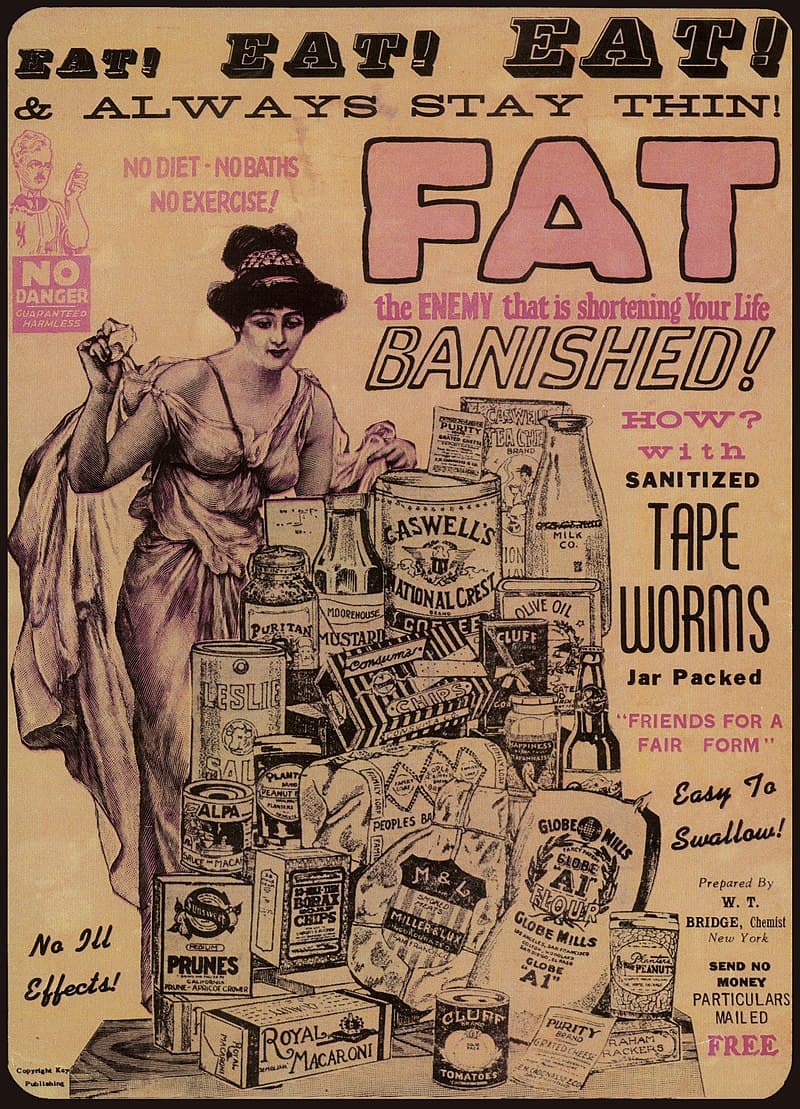 It sounds crazy, but in the 1950s women started infecting themselves with tapeworms, which was thought to be a safe and effective way to lose weight. The advertisement above offered absolutely harmful "sanitized tape worms jar packed". Today we know that tapeworms can cause a lot of dangerous illnesses and even leave the digestion system to harm other organs.
#5 Mercury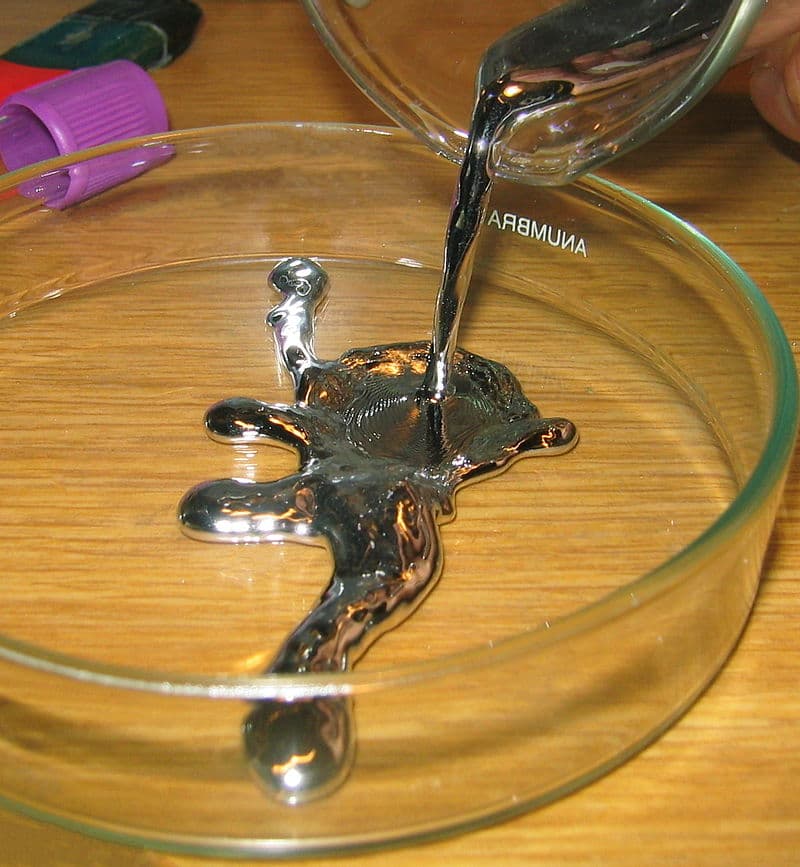 In the 16th century, people used mercury to treat syphilis. Everything started when John Hunter, a doctor, claimed to get rid of syphilis with the help of this dangerous metallic element. Of course, it was only a remission period, but people of those times didn't know much about syphilis and believed Hunter. He later died of a heart attack.
#6 Medicine containing dangerous drugs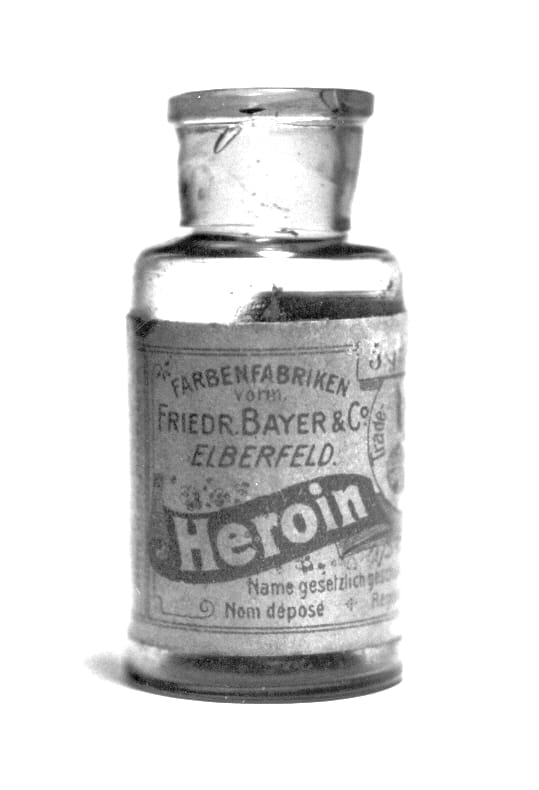 In 1898, a cough syrup with heroin was developed by Bayer Laboratories. They stopped producing it only in 1910. From the late 18th century to the middle of the 19th century, cocaine was added not only in many types of meds, but also in Coca Cola.
#7 Bloodletting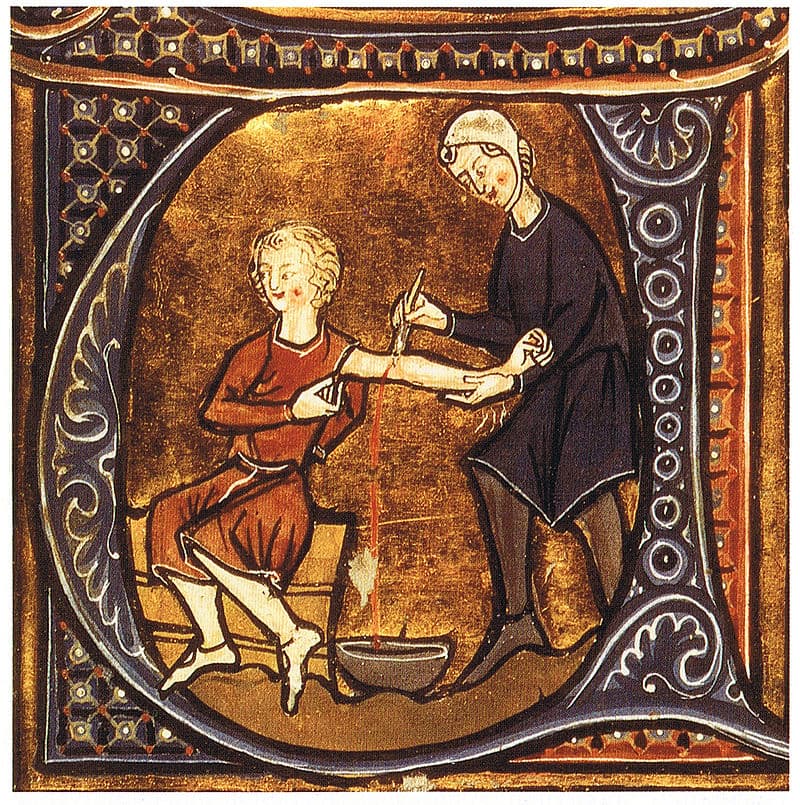 This practice was popular in Ancient Egypt, Rome and Greece. It survived until the beginning of the 19th century. People believed that bloodletting helped them get rid of evil spirits and maintain the healthy balance of fluids in the organism.
---
Have you heard these stories before? Which one surprised you the most? Do you think we still can unwittingly hurt ourselves because of the lack of knowledge?
Tell us in the comments.
SHARE this article with someone who cares about their health.
Interesting Facts