Shake your brain by solving these 10 short riddles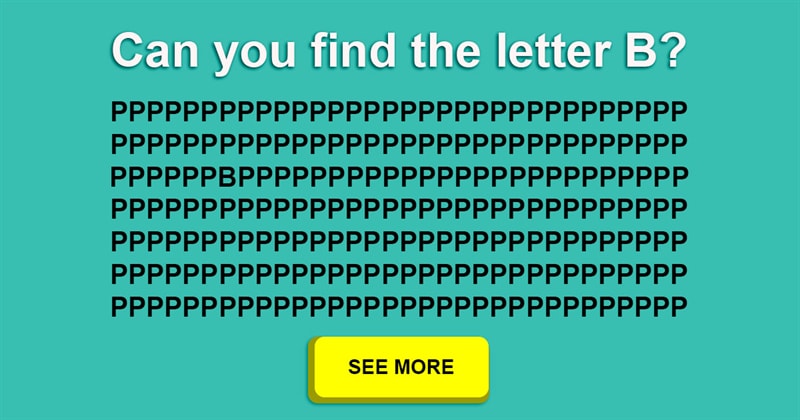 Solving short riddles is one of the best brain exersices. Have fun and try to solve these 10 simple brainteasers.
---
Click on the picture to see the right answer.
#1
A man in a wheelchair.
#2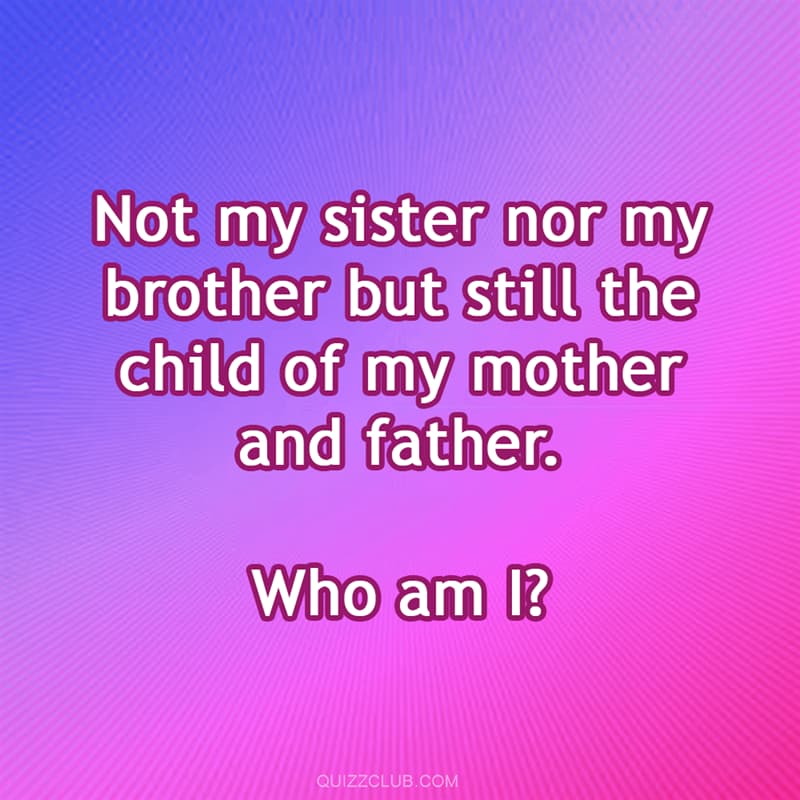 Myself.
#3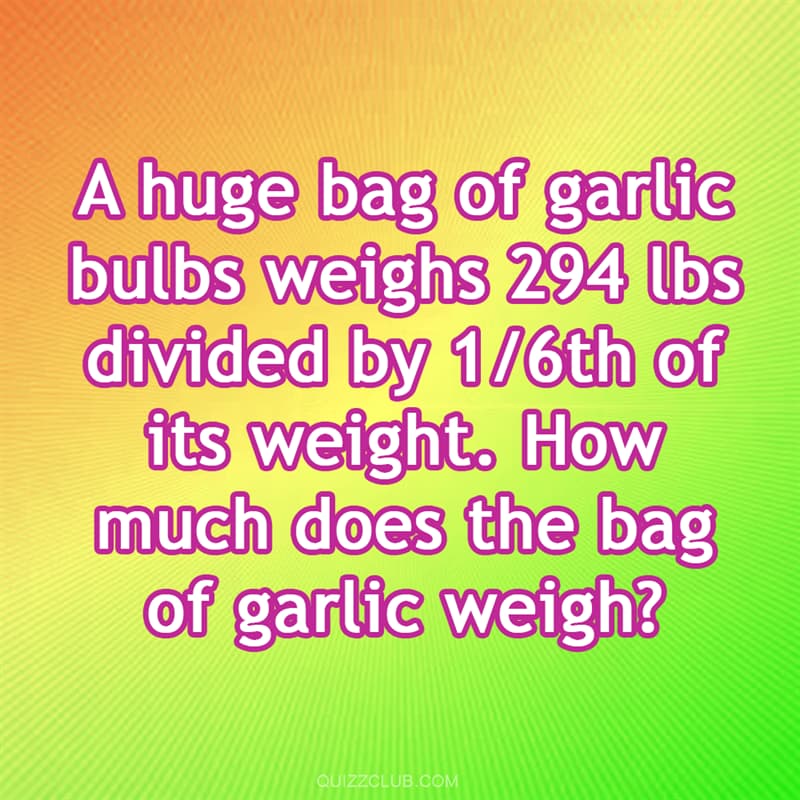 49 lbs
#4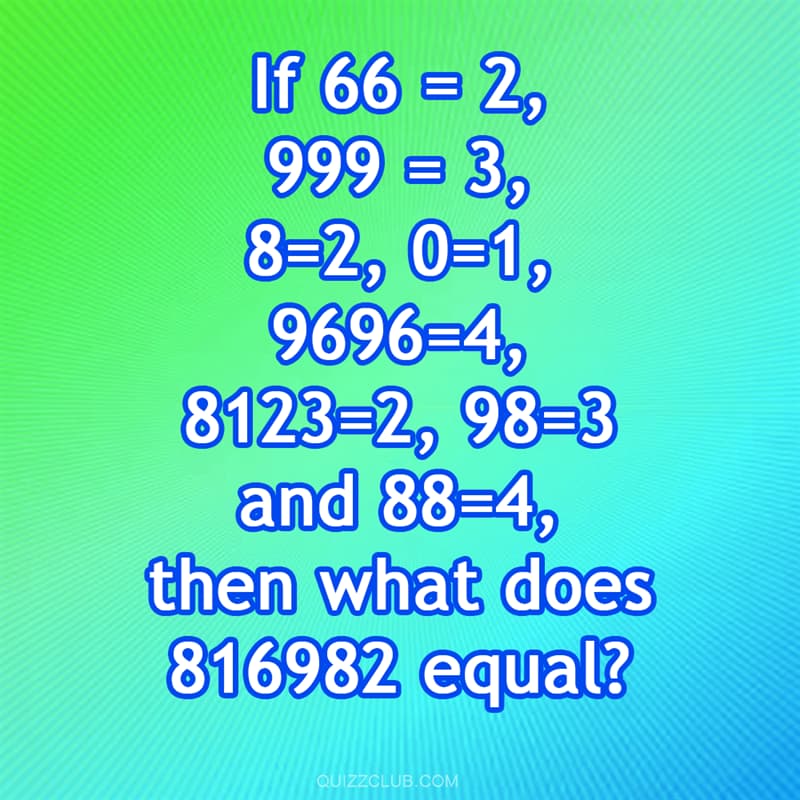 The right answer is 6.
Each circle is equal to one. For example, 6 has one circle and 999 has three circles.
#5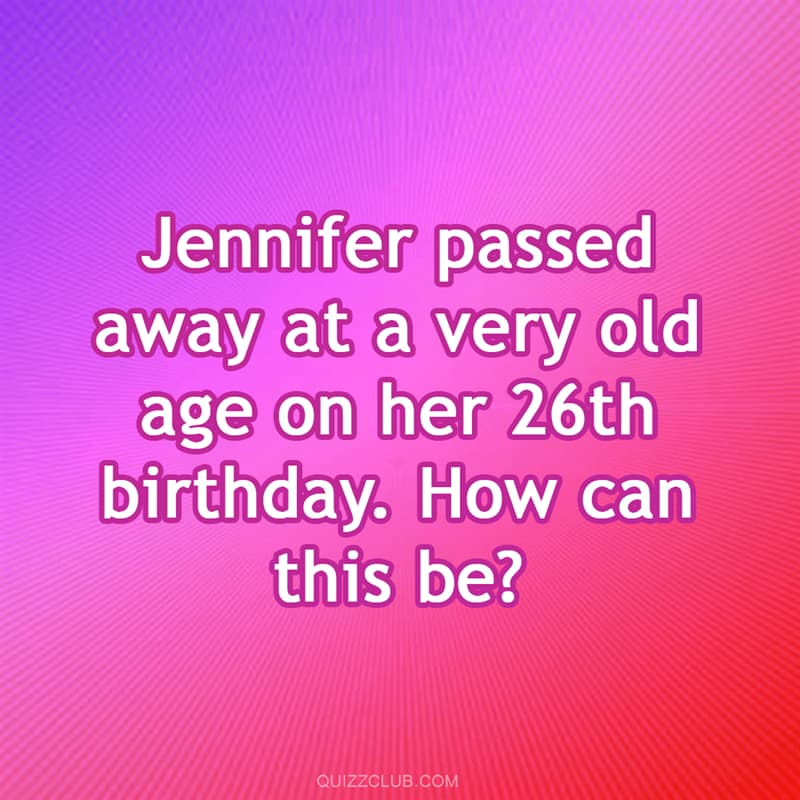 She was born on February 29th.
#6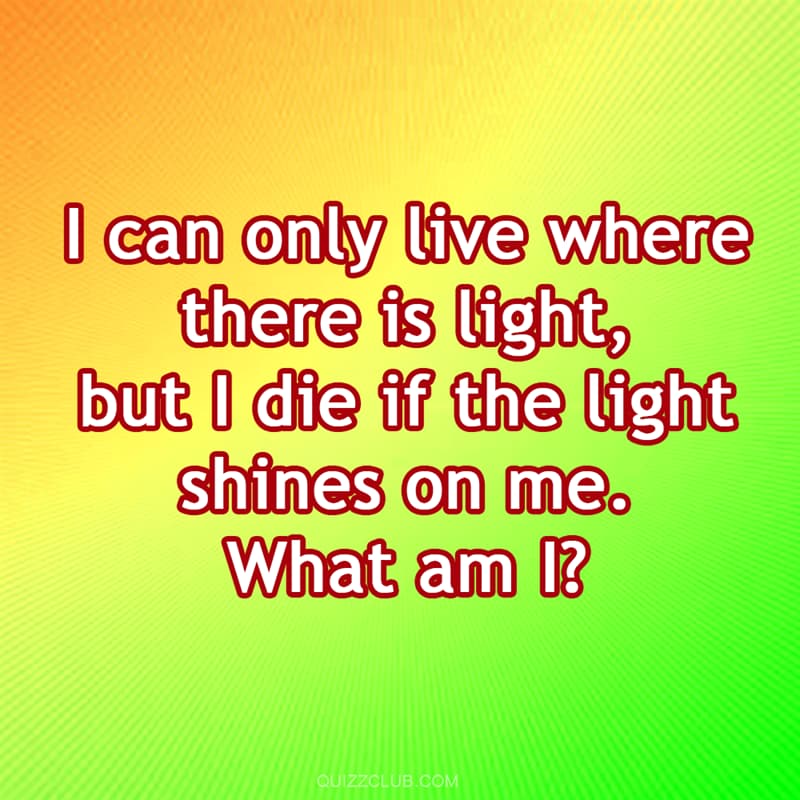 A shadow.
#7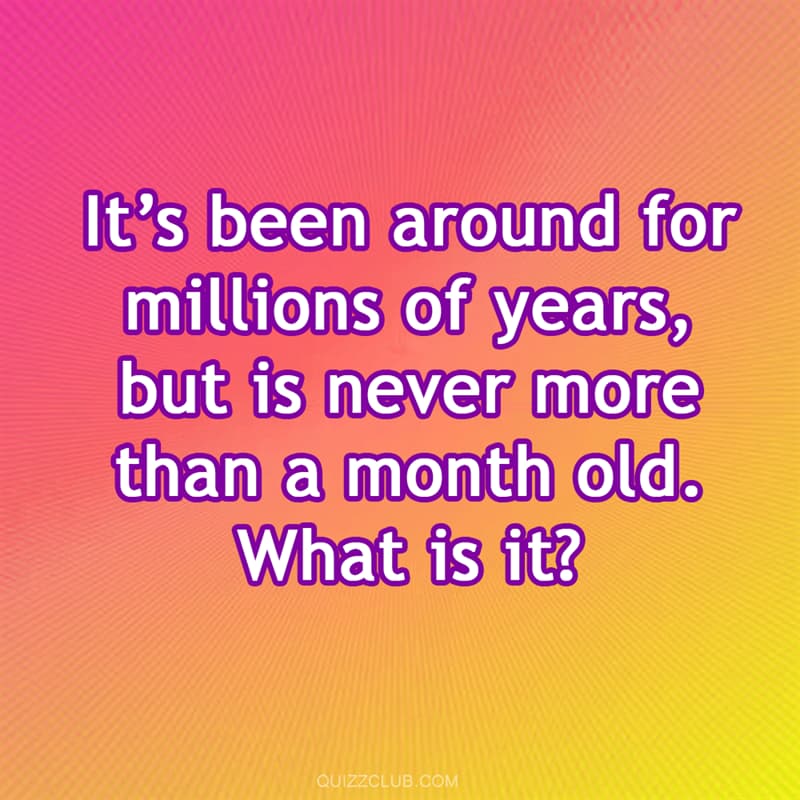 The Moon.
#8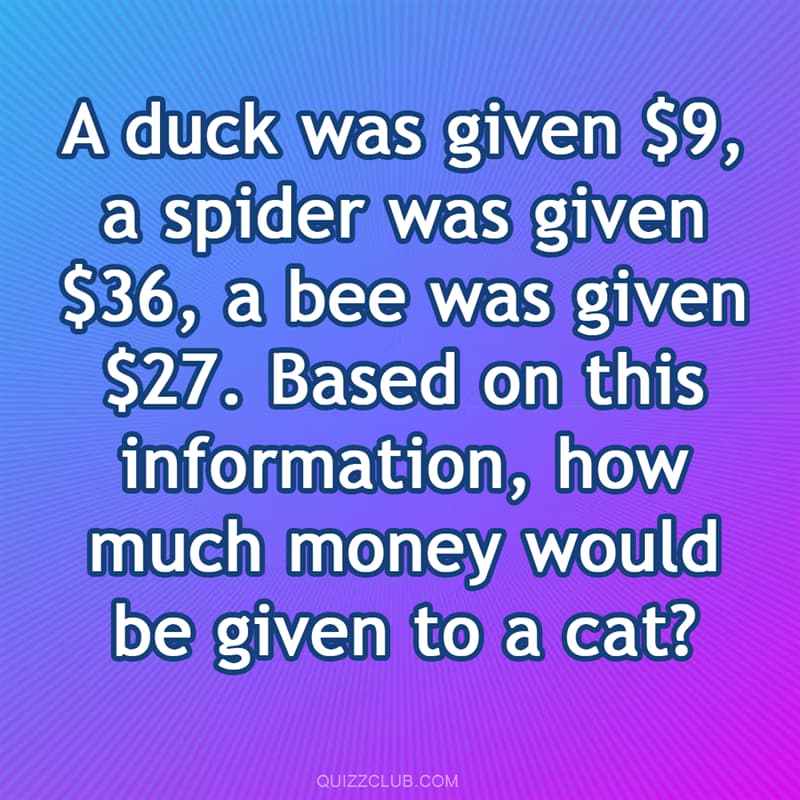 It was $4.50 per leg, so the right answer is $18
#9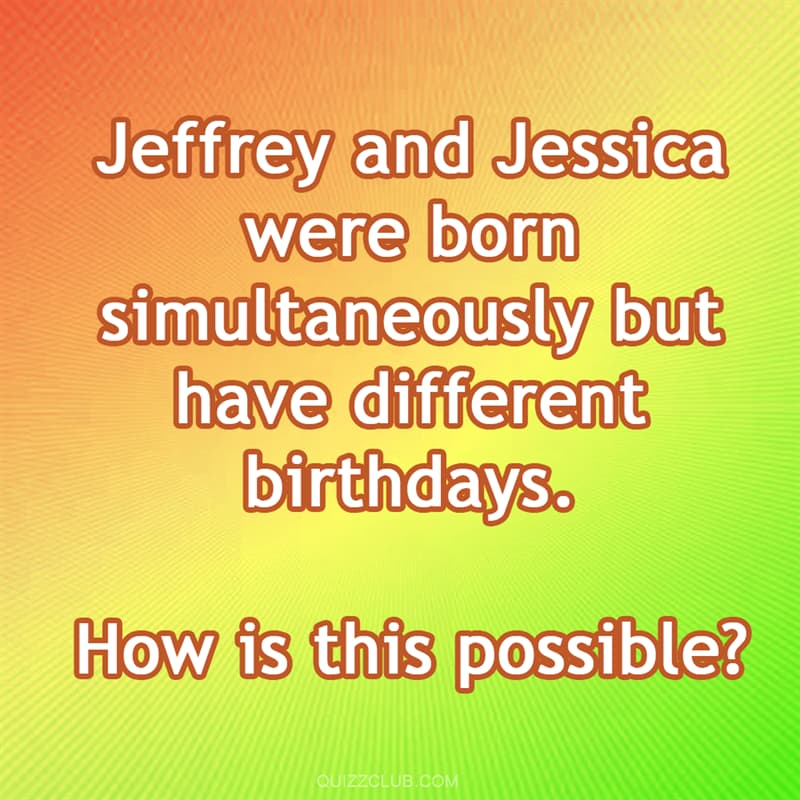 They were born at the same moment but in different time zones which were far enough apart that it was a different date.
#10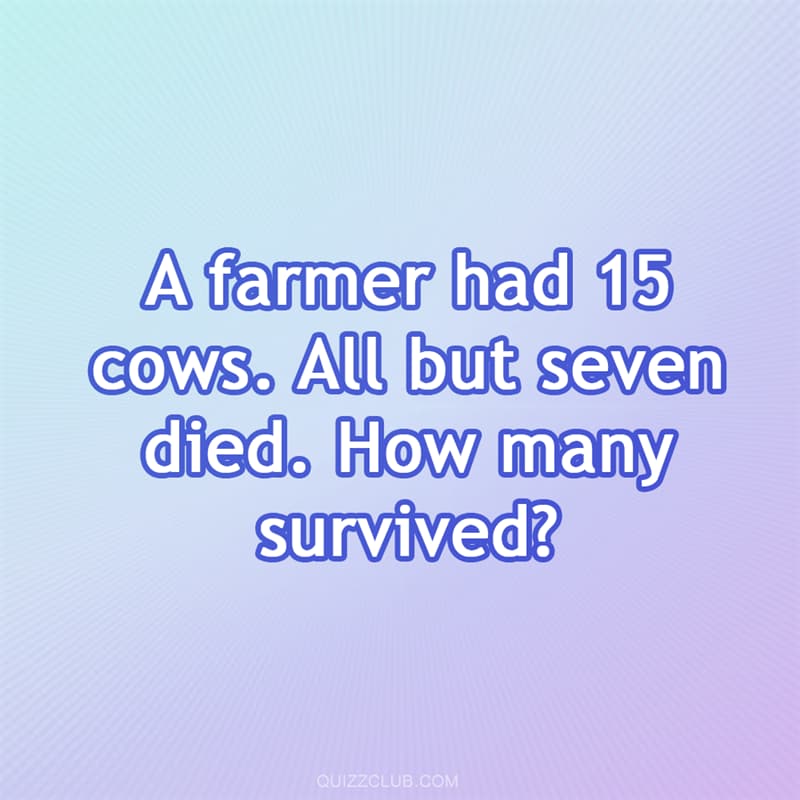 The answer is in the question.
---
How many did you get right? Was this easy? Which one is your favorite? Do you have any other short riddles to share with us?
---
Tell us in the comments!
---
You can find more short riddles and quizzes on our Instagram page. Follow us!
SHARE this riddles with your friends to CHALLENGE them!
Interesting Facts