We bet you always believed these 8 completely false facts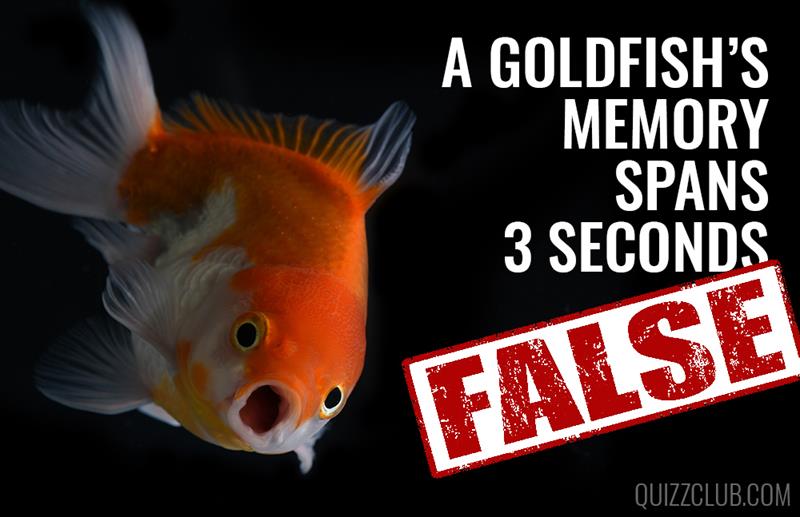 Is everything you know really true? Can you see the difference between the truth and a lie? If at least 4 of these facts surprise you, we strongly recommend you to be more attentive while learning something new. Well, let's see if any of these will surprise you!
---
In fact, goldfish can remember things for at least five months! So, many goldfish keepers definitely underestimate their pets' intellectual abilities...
And more myths dispelled:

---
What do you think about that?
Do you know any other common facts that are actually false? Then tell us in the comments. Let's dispel more myths together!
More interesting facts on QuizzClub:
SHARE if you didn't know some of these facts were false! Surprise your friends!
Interesting Facts