Rarest photos of young and innocent Marilyn Monroe
Marilyn Monroe - sex symbol, who is still popular today. However, only few people know how difficult her life was. Here are the facts that reveal Norma's life before she became Marilyn Monroe.
---
Norma Jeane Mortenson had a very difficult childhood: she experienced poverty, mother's hysterics and sexual harassment from her step-father. In return, she got her beautiful skin, pretty face, gorgeous body and outstanding charisma.
Soon after the birth Norma was sent to a foster family as her mother didn't have time for her. Norma lived with the Bolenders till she became an 8-year-old girl. Her mother, Gladys, took her back but had a nervous breakdown in a year and was committed to the Metropolitan State Hospital. Thanks God, Gladys' friend Grace McKee Goddard took responsibility over Norma.
After this, Norma was put into the Los Angeles Orphans Home, and then taken back to the Goddards' again. Then Mr. Goddard molested Norma and she escaped. She moved to her aunt's and then back to the Goddards'. In order to become independent, Norma Jeane Mortenson married her neighbor's son James Dougherty. However, the marriage wasn't very successful. Norma admitted that she was dying from boredom.
Her modelling carrier started accidentally while she was working at the factory. She had her first photoshoot by photographer David Conover, then she quit her job and started modelling.
Here are some Norma's photos before the fame:
Baby Marilyn (April 1927)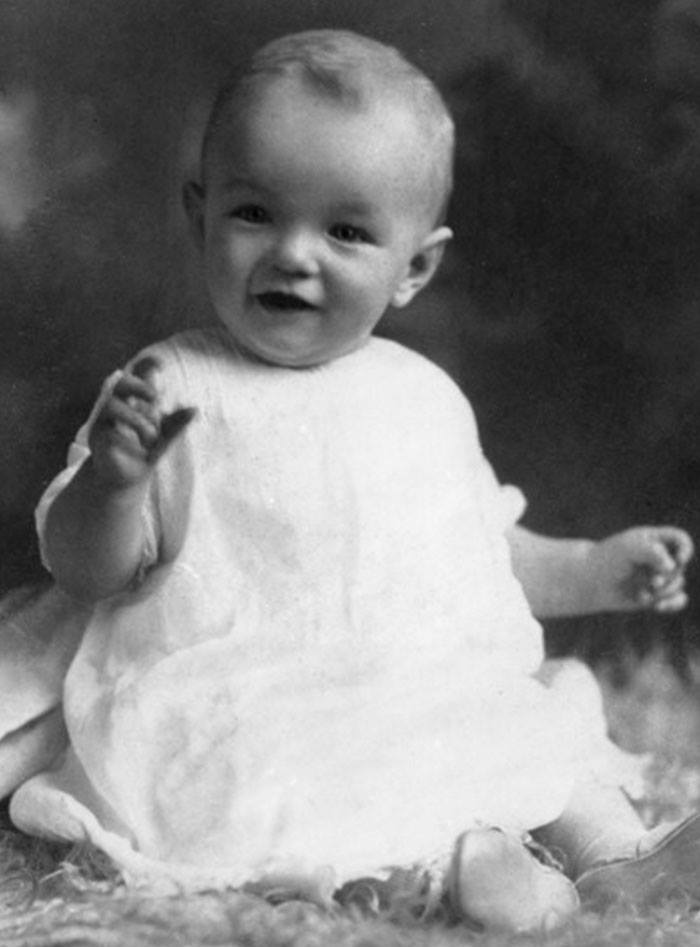 Norma Jeane Mortenson together with her mother, Gladys Baker (1929)
Norma used to live at aunt Ana's place during difficult times. She had to move in with the Goddard family after her aunt got sick.

Norma had lived with the Goddards before, but after Erwin Goddard molested her, she escaped to her aunt at the age of 11.
Norma is 19 years old
20-year-old Norma photographed in Malibu
Norma Jeane Dougherty working at the Radioplane Munitions Factory. The first modelling job in her life (1945)
One of Norma's first professional photo shoots (1946)
Posing in a swimsuit (Circa 1945)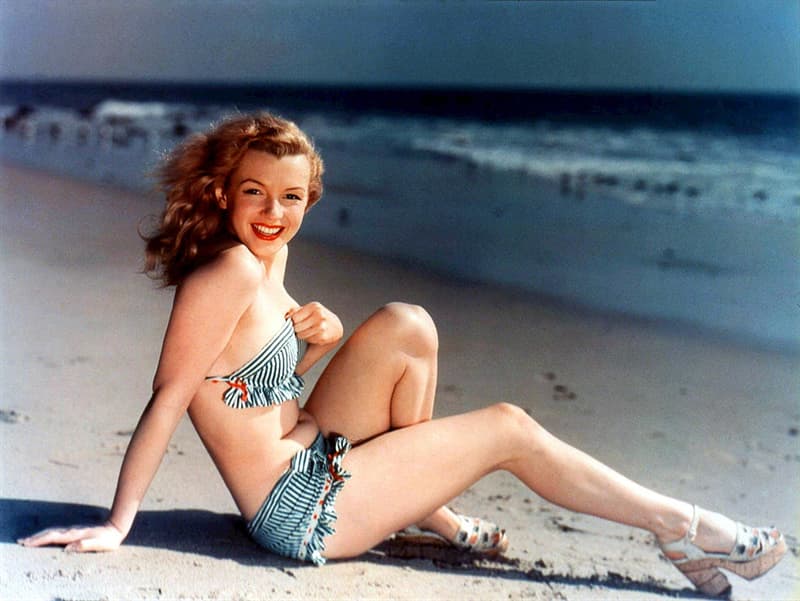 ---
What do you think about Marilyn's life? Did the pictures make you feel like you know Norma better? Share your opinion - comment upon this article!
---


Do not forget to share this article with those who love Marilyn!
Interesting Facts