This fairy-tale world made of old unwanted stuff will charm you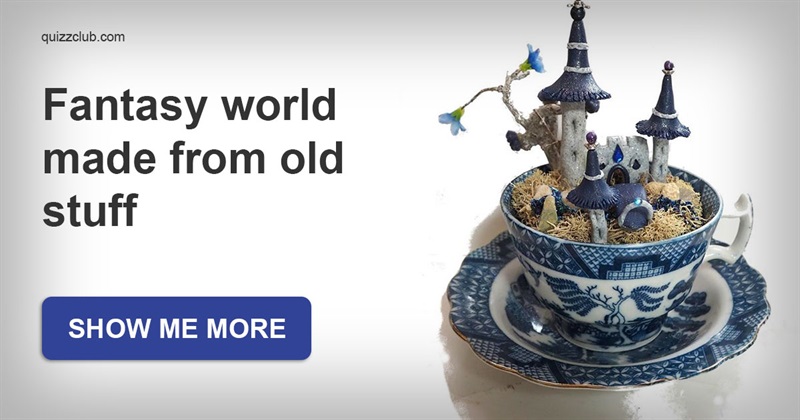 Have you ever dreamed of becoming a part of a fairy tale? This artist from the Netherlands will make your dreams come true. We bet you'll like his marvelous works of art!
---
Sandy Knijf is a talented artist from the Netherlands who creates stunning fantasy worlds. She uses recycling old unwanted stuff, natural products, old lamps and a bit of magic in her work. If you like fairy tales and mysterious, magical objects then you'll definitely fall in love with these wonderful creations. They will take you to the world of fairies, dwarfs, monsters and other fabled beings. Look and enjoy!

---
Do you like these works of art? Which one is your favorite? Share your opinion in the comments below.

QUIZZCLUB GRANTED PERMISSION TO USE PHOTOS BY SANDY KNIJF.
More beautiful stuff on QuizzClub:
SHARE this with someone who likes art as we do!
Interesting Facts