Find the DOG: try to solve "The hardest word search"
We're sure that after all those riddles we offered you, you got pretty experienced with solving them. However, don't let this riddle fool you. It might seem simple but we warn you: it's not.
---
FIND THE WORD "DOG"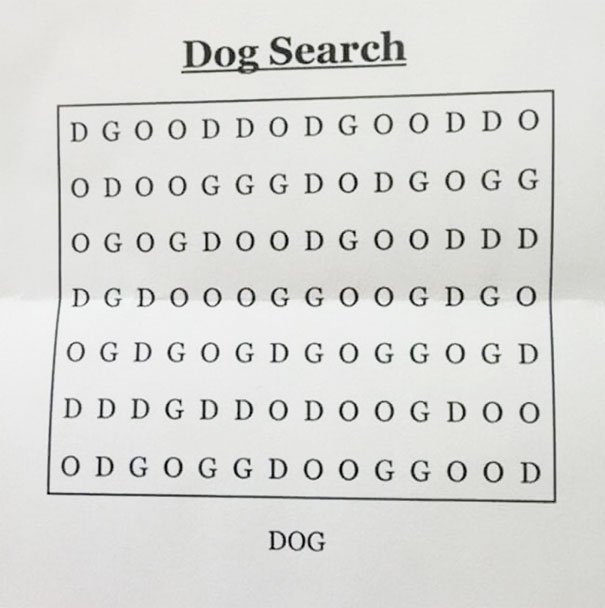 Did you find it? How long did it take you to do it? If you couldn't find the word tell us in the comments below and others will help you with that!
More riddles and puzzles for you on QuizzClub:
SHARE if you've found the "Dog"!
Interesting Facts