12 unbelievable phenomena: our world still can surprise us
Nature is magical and unpredictable...We gathered the most exciting nature phenomena for you!
---
#1 Saint Elmo's fire
Saint Elmo's fire is a luminous plasma created by a coronal discharge from a sharp or pointed object usually during a storm.
#2 Erebus volcano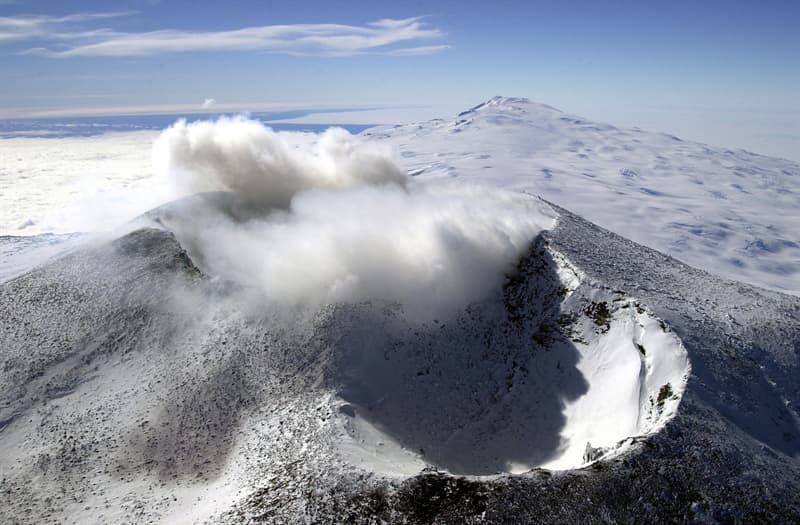 Erebus is one of the highest volcanoes of Antarctica and the most active of them. It is covered with snow tubes, formed as a result of the permanent conversion of steam in the ice and snow.
#3 Light pillar
#4 The Dancing Forest of Kaliningrad
Scientists have no definite opinion regarding the causes of the phenomenon: some believe that it was caused by parasites, injuring pines during their growth. Others blame strong wind from the sea. The locals are afraid of this place, considering that it's inhabited by evil spirits.
#5 Lightning Sprite
People were puzzled about the nature of this phenomenon, some even thought that these flashes arose from an alien spacecraft. And only after scientists were able to take a picture of the phenomenon in 1989, they proved that the flashes have an electrical origin similar to lightning.
#6 Red tide
Red tide is a phenomenon caused by excessive accumulation of microscopic red algae at the water surface. It is similar to algal blooms.
#7 Brocken spectre
#8 The Naga fireballs
#9 Mysterious death-wish of birds
Jatinga village in India is known as "suicide spot" of birds.The bird phenomenon takes place between August and October when thousands of birds as if pulled by some hypnotic forces crash half-dead refusing to move.
#10 Mystery of the Baltic Sea
A strange object resembling an alien ship was discovered at the bottom of the Baltic sea. It is studied by scientists from different countries, but they still can't agree on its origin. Due to the fact that the object is made of basalt, a spacecraft version was not confirmed. The main hypotheses are: the result of a melting glacier and a secure facility of Germans who fought with the Soviet and British submarines during WWII.
#11 Ice circles on rivers
Perfectly smooth, slowly rotating circles of ice appear in rivers with slow flow.They are formed in eddy currents. This phenomenon was observed in Scandinavia, North America, Germany, England and Russia.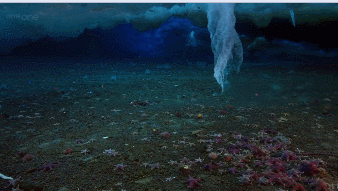 This phenomenon appears in the Arctic under-ice waters due to different temperatures of the freezing point of water with different salinity. It looks like unexpected increased icicles which reach the bottom and turn into an ice stream. Marine animals, met on its way, quickly freeze.
The idea of the existence of Brinicle was first proposed in 1974, but was proven only in 2011. BBC operators accidentally filmed a video of this phenomenon and today it is the only video of Brinicle.
---
What phenomenon surprised you the most? Share your impressions in the comments below!

More amazing things on QuizzClub:
SHARE if you like all of these amazing tricks of nature!
Interesting Facts