Top 10 oldest bars in the world (pictures included)
QuizzClub is going to add some amazing places to your bucket list. For this list, we were looking for the most unique and old bars across the globe. Check them out!
---
In this article, you will find the most interesting facts about the oldest pubs in the world. What is more, you'll see real photos of their guests. If you are interested in other curious places on the planet, read these QuizzClub's articles:
Let's start!
#1 Herberg Vlissinghe, Belgium
This bar has been in business for over 500 years. It is called Cafe Vlissinghe and it opened in 1515. However, the building itself is even older. It was built in 1485 and it became a pub later. This is the oldest Belgium bar. The place has that welcoming atmospher you will never forget.
Inner decore of Herberg Vlissinghe
#2 Al Brindisi, Italy
Al Brindisi is the oldest wine bar in the world. It was founded in 1435, while you are having a drink there, you can also enjoy a little journey back to the Renaissance era. They say that both Copernicus and Galileo visited this bar when they were alive.
Public sign of Al Brindisi
#3 Kyteler's Inn, Ireland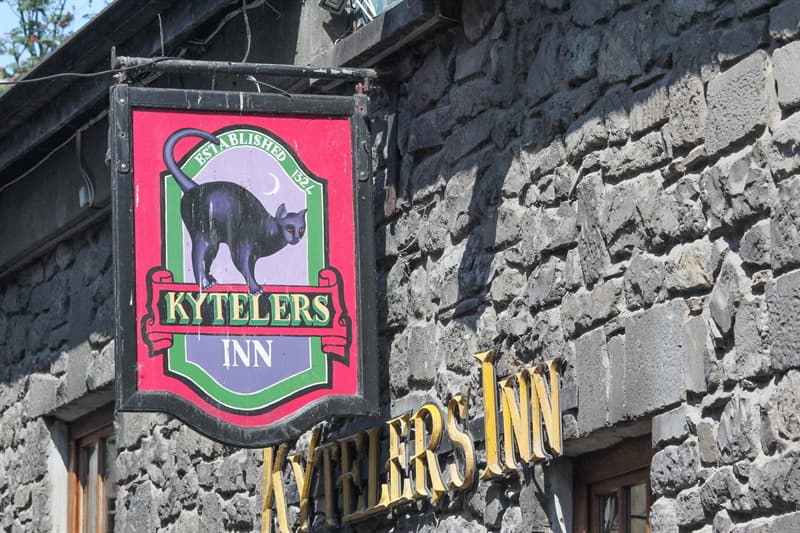 The history of this place dates back to 1263. Kyteler's Inn was established by Dame Alice de Kyteler, who was accused of worshipping the devil and was sentenced to be executed in 1324. However, she escaped to England. Nowadays, Kyteler's Inn is a fantastic place that respects Irish traditions.
Having fun in Kyteler's Inn
#4 Brauhaus Sion, Germany
Brauhaus Sion was established in 1318. But unfortunately, it was completely destroyed during World War II. However, it was rebuilt in the 50s. When you sit down there, a waiter pretty much immediately brings you a beer.
The front door of Brauhaus Sion
#5 Ye Olde Man & Scythe, England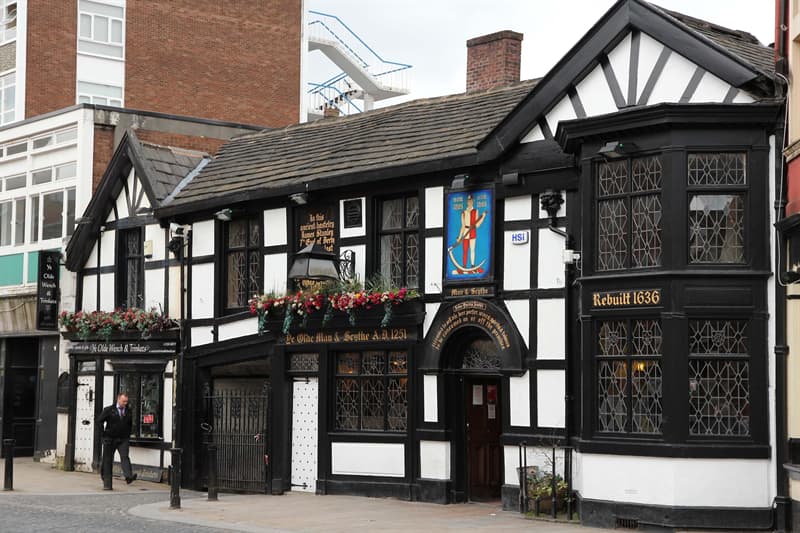 It's so old, the owners don't even know exactly how old it is. The records go back to 1251, but the design of their cellar is before the turn of the century. It's believed that there are many ghosts in the bar. For example, in 1651 James Stanly, the 7th earl of Derby was executed right there during the English Civil War.
Music band in the pub
#6 Brazen Head Pub, Ireland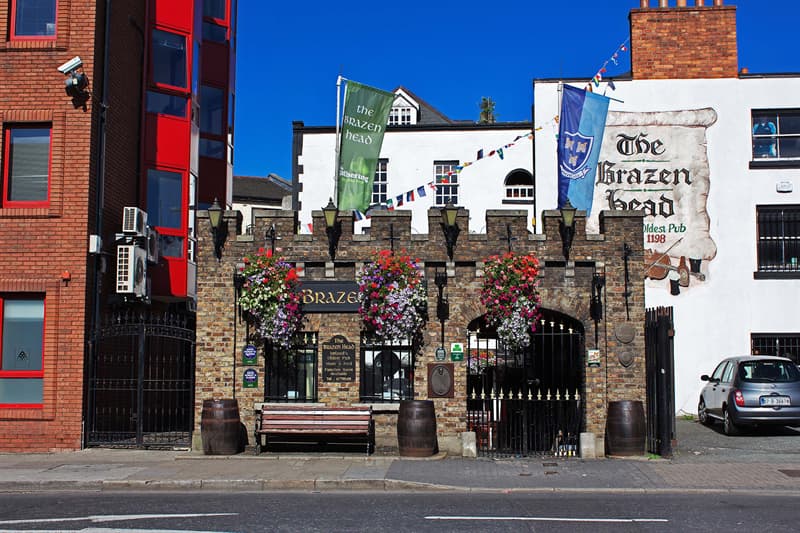 Brazen Head Pub dates back to 1198. That's like what 900 years that this place has been around. However, the present building was constructed only in 1754 as a coaching inn. The Brazen Head has always been famous. Even James Joyce mentioned this place in his classical work "Ulysses".
She just got to Dublin and straight off to the pub
#7 Ye Olde Trip To Jerusalem, England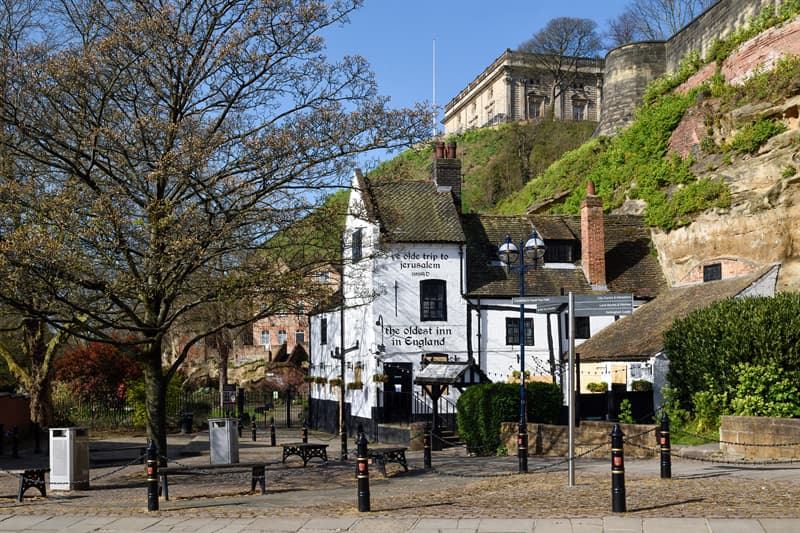 The landlord boards go back to 1760, but the caves go back to 1070 when the first castlу above the bar was built. There is a dusty wooden galleon that can't be touched. Everyone who's cleaned it has come to a mysterious end.
Best place to enjoy your drink
#8 Zum Riesen, Germany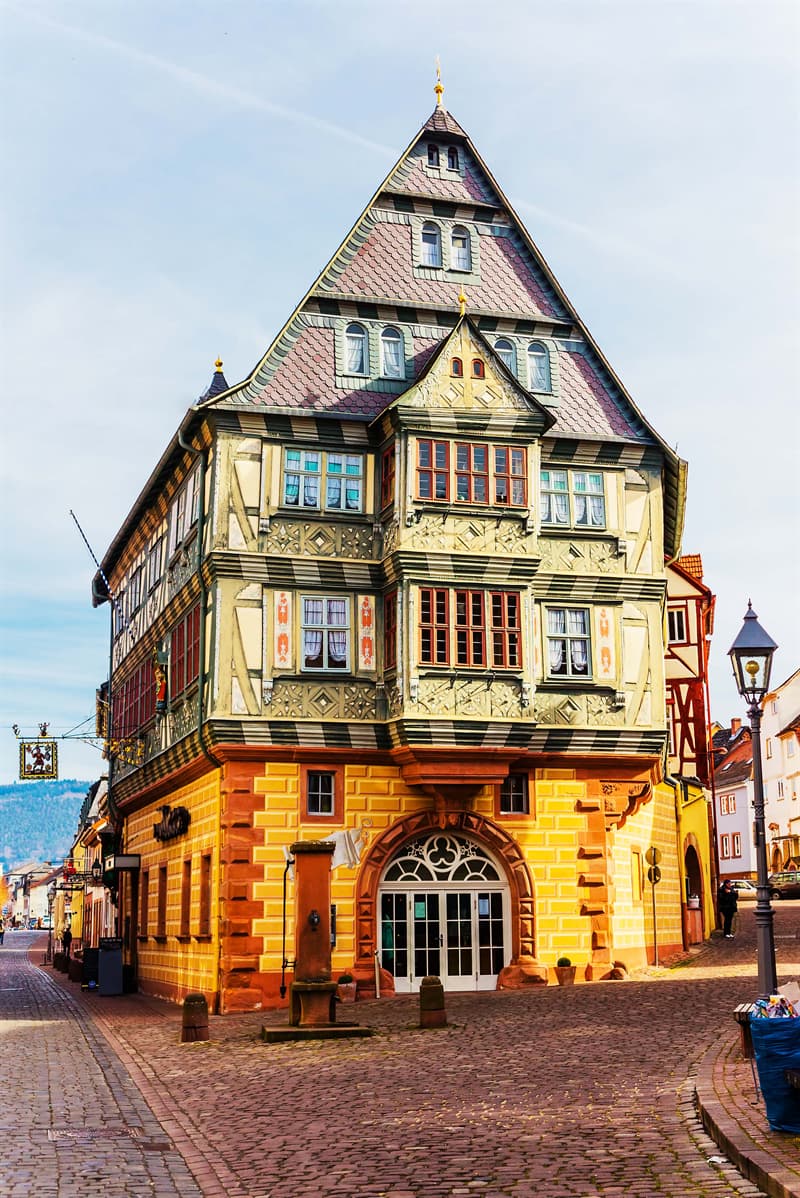 This hotel with a bar in it was established at least in 1411. That makes the hotel one of the oldest continuously operating hotels in the world. Napoléon Bonaparte and Elvis Presley stayed at the hotel. Its name "Zum Riesen" means "The Giant". The building of the hotel was constructed somewhat earlier, however, no one knows what was there before.
Check upstairs and the fresco
#9 Sean's Bar, Ireland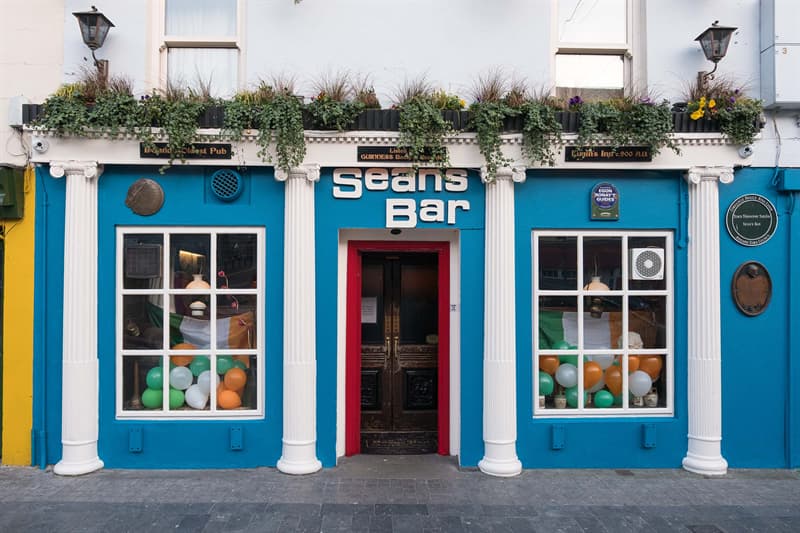 The bar itself is actually older than the town it is located in. Almost all of the owners are on record, even back to the original owner Lou himself in 900. There are a letter and a certificate on the wall from the Guinness Book of World Records.
Enjoying some Guinness by the fire at Sean's Bar
#10 The Bingley Arms, England
The Bingley Arms is the original English pub. It was established in 905. What is more, this pub is possibly the fourth oldest surviving business in Europe. The Bingley Arms has a yew tree within its beer garden that predates its 905 claim entirely.
Pit stop at the Bingley Arms
---
Would you put some of these bars into your bucket list? Or maybe you have already been to some of them? What are you favourite bars and cafes? Share your thoughts in the comments below!
---
Share this article on Facebook in order not to lose these amazing places to visit!
#Geography #History #food #photography
Interesting Facts