These 10 incredibly kind stories will touch your heart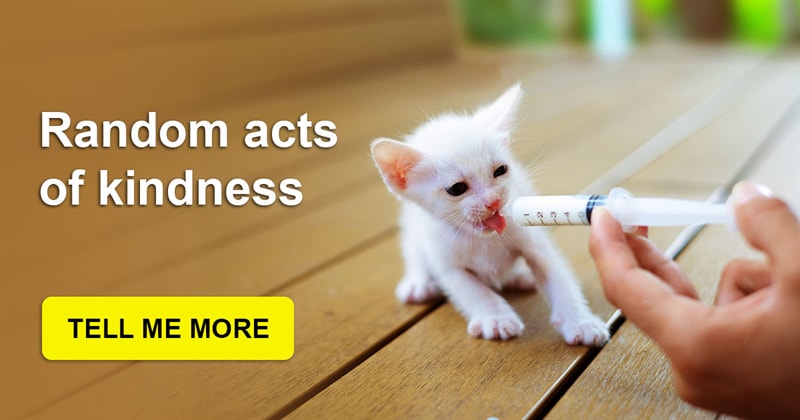 Aren't you tired of negative news we hear and see every day? Good things still happen in the world we live in! Just take a look at these 10 incredible acts of kindness that will bring positive energy to your life right now.
---
#1 A firefighter rescues a cat from a burning building, Denmark
When all the people from the burning house were saved, several cats were still trapped in one of the rooms. The courageous firefighters didn't give up on them. Just look at this cat's face!
#2 A former drug addict returns stolen money 5 1/2 years later
Everything in life can be fixed, and one doesn't need to go back in time to fix even the most terrible mistakes. This person recovered from a serious addiction and managed to become an honest man again...
#3 This woman helped the dogs in her neighborhood to survive the heat
She offered free pools for her neighbors' pets!
#4 This boy protected his classmates during the Florida shooting
The teenager used his body to hold the door shut, as the gunman fired through the door, hitting a 15-year-old student five times.
#5 During a snowstorm in Istanbul, Turkey, the locals covered the stray dogs with blankets
Some shops even allowed the strays to enter their buildings.
#7 A firefighter gives a koala some water after a wildfire in Australia
Most koalas usually accept help from humans.
#8 The protesters in Brazil surprised an officer with a cake on his birthday
His reaction is priceless...
#9 These people help the homeless to survive when temperatures freeze
Everyone gets all the help and compassion they need.
#10 To keep children from the neighborhood safe, Earl has been directing traffic for free for 19 years now!
---
Which of these stories inspired you the most? Do you have any other stories of a kind to share with us? What is the last kind thing you did for someone?
---
We are waiting for your comments!
---
More inspiring stuff on QuizzClub:
SHARE this article with your friends to INSPIRE them!
Interesting Facts