This children riddle turned out to be too difficult for adults
What can be easier than a riddle about horses, horseshoes and boots? Simple at the first sight, it managed to blow out the internet only in one month.The most frequent answers are 48, 46 and 22... but all of them are wrong! What is your answer?
---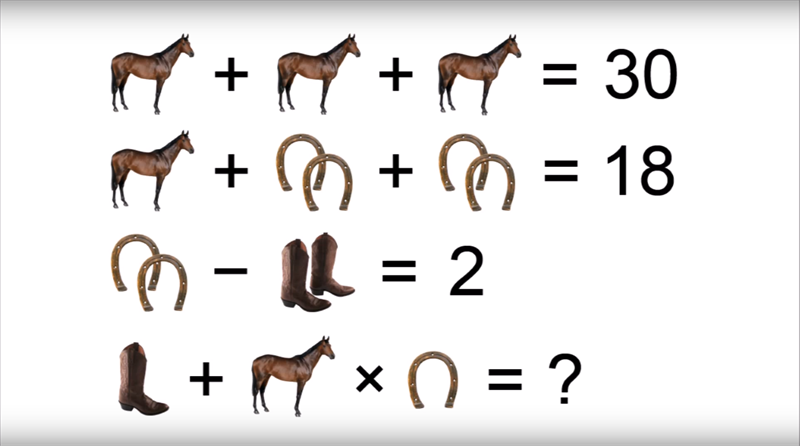 The thing is that you should be extremely attentive...
---
Have you managed to solve the equation?
Now it's time to check the right answer:
Did you understand the explanation? How much did it take you to solve it? Share your opinion in the comments below!


More riddles and puzzles for you on QuizzClub:
SHARE if you solved the riddle right, and we will see how many of you succeeded!
Interesting Facts