The secret is out - now you will know why cartoon characters wear gloves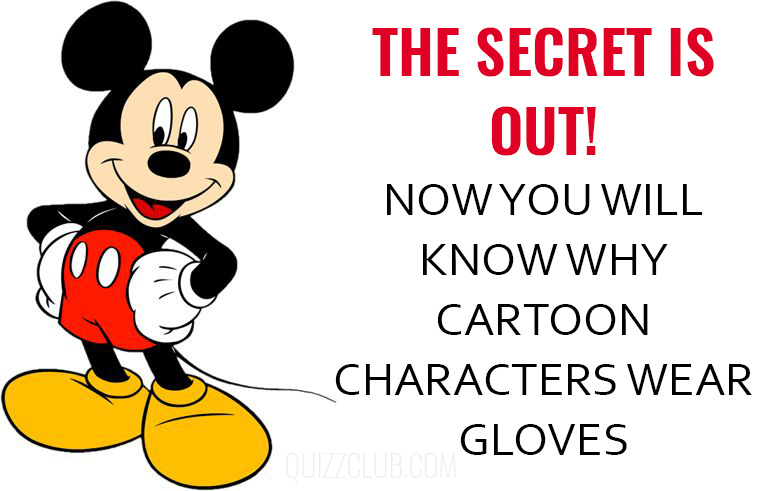 Have you ever wondered why our favorite cartoon characters wear gloves? This video will reveal the truth! Watch and figure this out.
---
It's very difficult to find a person who doesn't like cartoons. There is a plenty of them now, but we always remember those old cartoons with our favorite characters: Mickey Mouse, Goofy, Scrooge McDuck and many others. I have also wondered why some of these guys wear gloves and found the answers in this video.
---
Do you like this video? Share your opinion in the comments below.

Learn more with QuizzClub:
SHARE this with someone who loves cartoons!
Interesting Facts