Are You Part Of The 3% Who Can Figure Out These Images?
These tricky optical illusions fool 97 percent of the population. Can you guess them all?
Your opinion matters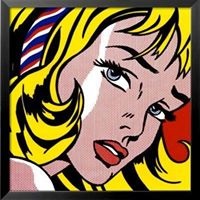 You have an eye for details! Your visual acuity ranks you in the top 3 percent of humans. You are capable of figuring out complex optical illusions far better than most of the populace. Well done! Wow, I'm in yet another tiny-but-talented group! Either 1) I'm a modern-day Leonardo da Vinci, or 2) these percentages are picked arbitrarily and are in fact complete nonsense. Hmm I wonder which it is...
Before cataract surgery, I would have failed this miserably, because everything was beginning to look dull. I aced this one... wooo hoo.
I guess everyones in the top 3%
how do i rate in the 3% ratio?
This was not that tough, some of the answers could have been worded differently.
I can t believe that I am as smart as these quizzes tell me I am. I always wonder where they get the info that you are in the top 3% and things like that!
I'm in the 97% ... Feel comfortable .. :)
Marilyn Miller
top 3%, yay!