Literature quizzes and tests
How many books can you recognize?
Hundreds of books have a color in the title... How many do you know?
Do you remember the magical world of children's book?
You've most likely read over half of these in your lifetime!
How much of a children's book fan are you? Can you finish these famous first lines?
Can you name the author of these mystery novels?
#knowledge #literature #memory
Do you know which Shakespearean play these modern films were inspired by?
#Movies & TV #knowledge #literature
The average american has only read 3 out of these 25 books that top TIME MAGAZINE's 100 Best English Language Novels - will you fair better?
Know you're Dickens from your Da Vinci Code? Let's see how many literary classics you can detect...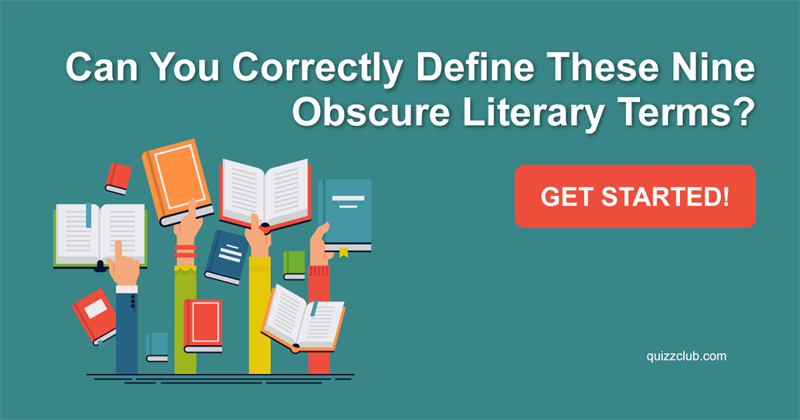 Literary terms are used to describe various aspects of writing, but how well do you actually know these tricky devices? Maybe you're an accomplished writer or maybe you're an English major, but fair warning: not many people will ace this test! Good luck!
Let's shape up your book worming skills.