Literature quizzes and tests
How much of a children's book fan are you? Can you finish these famous first lines?
Can you name the author of these mystery novels?
#knowledge #literature #memory
Do you know which Shakespearean play these modern films were inspired by?
#Movies & TV #knowledge #literature
The average american has only read 3 out of these 25 books that top TIME MAGAZINE's 100 Best English Language Novels - will you fair better?
Know you're Dickens from your Da Vinci Code? Let's see how many literary classics you can detect...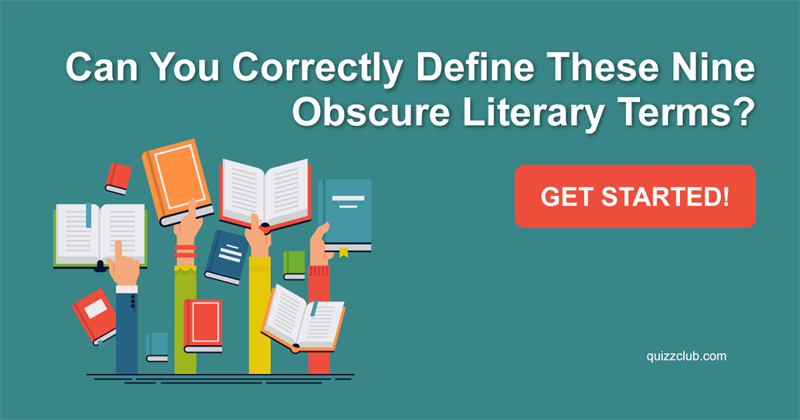 Literary terms are used to describe various aspects of writing, but how well do you actually know these tricky devices? Maybe you're an accomplished writer or maybe you're an English major, but fair warning: not many people will ace this test! Good luck!
Let's shape up your book worming skills.
Book lovers and holiday enthusiasts alike, we hope you've been been brushing up on your yuletide lit! Get ready to test yourself here!
#knowledge #literature #holiday
Sure, we've all seen the movies, but can you name the authors of the original novels? Test yourself here!
Ever felt a kinship between yourself and a four-legged friend?
Maybe you're more of an eight-legged reader. Or perhaps a slippery sort of book-fiend? Well, we're here to put your mind at rest!
#Personality #animals #literature
Can you name these tales based on the first line?
#knowledge #literature #holiday
How well do you know the great novelists of our time? Can you match the book with its famous author?