Can We Predict Your Future Based On Your Answer To These 6 Questions?
Find out what your answers today say about your future tomorrow...
Your opinion matters

Larry Levan
That would be a dream come true but, not likely.
I've been married to Mr. Wrong for 47 years. I would give anything to meet Mr. Right. I have so much love to give.
I was a Aviation Engineering Specialist. Gulfstream Aerospace
to be loved by a special guy
Your answers suggest that you are going to find that dream job and discover what you are truly made for! You will overcome all obstacles in your way, regardless of how unbelievable that may sound today.
Successful and accompished
Successful and prosperous in business and life.
Larry Freeman
Successful and accomplished... my my my, how you talk!
successful and accomplished
Famous and prominent... I can only hope. :-\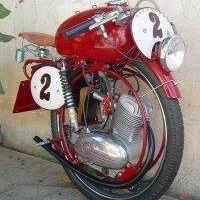 Richard McGrey
Successful and Accomplished!