Can You Answer The 21 Questions Every Christian Must Know?
Do you know the basics of Christianity? Let's see if you can answer the 21 questions that every Christian should know!
Your opinion matters
Jaime Augusto Alzate
I GOT IT. I ENJOY DOING THESE TESTS. THANKS TO QUIZZCLUB.
I passed and I am not even Religous...Comedy.
I got them too I am a Christian
I got them all and I'm Jewish
Quade Michael Murley
I'm not religious and I haven't even read half the bible and passed with full score. Not much of a test
I should know all of this. I was a Catholic for over 40 years, until my philosophy became Buddhism.❤️
Hallelujah, praise the Lord, I got them all right. As a sinner, and a bad one, I have taken time to learn the Bible and the teaching therein. I pray from the Bible, I do blessings from the Bible, I try to at least do some good as set forth in the Bible. All praising G-d and Jesus our Saviour. Hallelujah Lord for being my savior and forgiving my sins.
Tyrone Cramblit
Past it with flying colors. It paid to read the Bible.
Nancy Hampton
I PASSED WITH FLYING COLORS, BUT I WISH THEY WOULD OF SHOWED THE ANSWERS SO I WOULD KNOW WHICH ONES I MISSED
Hallelujah! Praise the Lord! I got all of the answers correct
Charles Houser
100% right !
Robert Felton
some I wasn`t sure of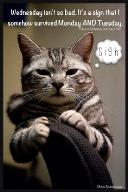 I was struggling with some of the answers because I have just returned to church and my memory is a little rusty. Amen