Can You Complete This High School English Test Without A Single Mistake?
Test your high school knowledge!
Your opinion matters

All the answers for the Margargaret Meade question are wrong.
No it's not, it should read fame not famous.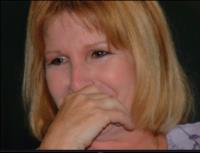 The statement about sharks bring mammals is so incorrect. Btw, a Lilly is a flower that grows on a plant. Oh yeah, the sky is often seen by the human eye when we're looking up. That's just for starters.... Some of the comments I read are so pathetically pompous. Everyone's wrong at times. It's human to have limits.
John Hallahan
Congrats!! You're definitely a HS grad! 10/10
Lorenda Thomas
90%, miss one while watching tv and trying to read too.
This test is the most stupidest test I have ever read. This persons reading level must be third grade. 1 has all capital letters and the sentence is broke up, woth the possible answers all wrong. I have a bachelor's of Science and did very well in English, in college. No wonder why less than half the class could write a proper APA style paper. The sad thing was, only the students that were at least 30+ or went to highschool online, knew how to write a paper. I am not even going to mention how low the standards are, for teaching math.
Cindy Gentzler but what an interestinng woman. Perfect for her occupation.
You need to go back to school. How embarrassing it would have been for your Alma Mater, had you mentioned where you obtained your degree! You criticize the writing of others, yet your comment has myriad syntax, grammar, punctuation, and spelling errors. Your writing is a good example of a bad example.
9/10 - missed the one about a sonnet.
70 years old who gves a rip
I done more better this time.
Debra Merriott Rice What quiz did you take? None of your references make any sense. This was a high school English test!