Can You Name More Shapes Than An 11 Year Old?
How many shapes do you remember?
Your opinion matters

Where did all those names and shapes come from? I'm too old.
What on earth. A ten sided figure is a decagram this wasn't even one of the options.
A+ didn't want to embarrass myself.
I got an A+, but I guessed on 3 of them.
They weren't teaching those shapes when I was in school. Lord, and what do we use those for!
A+! Wish these quizzes gave more info as to how many missed etc. Fun nonetheless.......
Your nonagon was actually a decagon.
A+ But, once again would like to know if and what I missed. The ten-sided figure is a rectagon. But would think more likely to be a decagon. Didn't learn hardly any of those shapes in school.
I got an A+ when I don't recall ever seeing half of those shapes, let alone knowing the words describing them.
I didnt even read or look I just said the 3rd answer and I got an A+, kind of funny
Got them all, but tougher than I expected
Jeannie Marshall
Really I don't think I got them all right.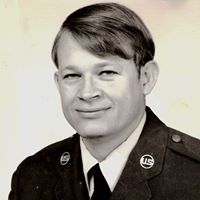 I agree with Lisa Carr, i'd never heard of some of them, but did get an A+