Can You Pass An "English As A Second Language" Exam?
Let's see if English is your first or second language.
Your opinion matters
Kim Daley
My mother would be so proud!!!!!!!!!!!!!!!!!!
Katrina Drayton
A++ SLANG, GHETTO, ETC.WAS NOT ALLOWED IN MY MOTHER'S HOUSE.... IF YOU DID NOT SPEAK CLEARLY AND WITH GOOD UNDERSTANDING, THE BEST THING FOR YOU TO DO, IS TO BE QUIET....
A++: I did teach English in France for a while.
There's a typo in the post from QuizzClub .... On an English quiz!
I'm happy I did so well.
Sweetpea Hobson
I guess it's saying I should be a teacher with a score that perfect......I like English but I love my restaurant business more.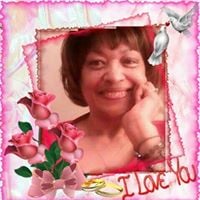 Mary Lou Clark
Grew up when you were taught correct speech. In my day teachers were super strict about speaking correctly.
Ethan Kaleb Rivera
I'm good with this A++ English is my second language but I'm good at it
Jose Aguilar
A++ And I thought I didn't hardly speak no good english! I must have got me an education.
I am a tutor for ESL students and I took this test just for fun. Kim Daley, I fully agree with your sentiment, my mother would be proud also. (I think.)
Larry Becker
A++ My old English teachers just wouldn't believe it.
I watch a ALOT of BBC channel