Can You Pass This Tricky Eye Test?
Will you spot the different colored dot?
Your opinion matters


Dot Master??? I thought tht I missed at least 2!
Lord commander of the universe of dots
dot master always wanted to be a dot master made it at 85
"would the real dotmaster plz stand up! That's him! The jackal with the fire in his eye!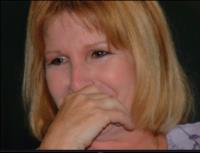 Dot Master- saw them all!!!
Me too! Wow.... so what do we get?