Can You Still Pass A Driving Test?
It's been a while, right? See if you've still got what it takes to pass a driving test - just like your sixteen year old self!
Your opinion matters
some of this i'd never heard of
I only missed three and passed. On the down side, the three I missed were all about driving under the influence. Does that mean I am okay to drink and drive?
I missed blinker distance, RR Xings and number of cars behind allowed to pass.
Tami Ricci
Missed two nd don't drive!!!
Debra James
Well it said I passed. Still got it. But some of them I never even heard of. Good testing anyway.
Zahra Ali Y'sra El
My sixteen year old self is so happy!...wow!
Jasmine Moore
13/15...pretty happy with that
Don't worry, Dann. I always have a few drinks to settle my nerves before a long trip... Takes focus off the periphery and puts it where it belongs. Take a hip flask in case the traffic builds up and makes you jittery, too. If you're not sure about this, I would recommend practicing with increasing amounts of alcohol. I wouldn't so much advise red wine unless your co-pilot is making lunch for you while you're driving... a very nice way to go! An ice chest of cold beer is recommended for summer traffic jams as you can hand them out to other frustrated motorists.
Tami Schultz
They changed that turn signal question about a month ago. My answer is right.
Scott Sumone
I don't think I should be driving....
Linda Shrauger
I missed 3, but some I never even heard of.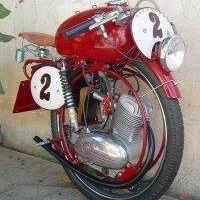 I missed blinker and curb distance -- I erred to the benefit of safety then missed one about school buses. The school bus mistake -- unforgivable.
A couple of these do not jive with the Texas transportation code...