Could You Pass Your SATs In 2017?
How up to scratch are you with your general knowledge? Could you pass your SAT's in the modern world?
Your opinion matters
Edgardo Cardinali
10 right too
Why are there so many grammatical/spelling errors? Doesn't seem very "high" level to me.
i sincerely doubt that who founded twitter would be on the SAT
12 of 15. Should have figured "propane" answer from "propyl" group in one of choices. Never cared who founded twitter. Didn't hear about Astana, since it was founded just 19 years ago in 1997. I'll be looking for info about it.
Alan C. North
passed by the skin of my teeth.
15/15---I am a very good guesser!
Glenn Askew
Right behind u guys!
10 right --- C. Seriously though --- SAT question --- who invented TWITTER? Give me a break.
SAT does not test recall of specific facts or of synonyms; they have also dropped antonym questions
C... ok l'l take it!!!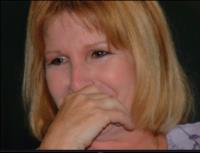 I passed, but I sucked in my opinion.