Do You Actually Know How To Say These Commonly Mispronounced Words?
Your opinion matters
What do you want? Americans tend to pronounce most things differently from the British and other speaking english countries
I pronounce the "l" in almonds. al-munds. The quiz says it's silent ah-munds. Regional?
I pronounce the 'l' in almonds and so does my wife. She's American, I'm British and the quiz answer is wrong. 'Sherbet' isn't pronounced 'Sure-bit' either- listen to Dumbledore in 'Harry Potter'. It's 'Sher-bert'.
The OED disagrees on the pronunciattion of "Dengue": https://en.oxforddictionaries.com/definition/dengue In Question 11, the question doesn't make it clear whether they're asking about sorbet or sherbert. The OED also disagrees about the pronunciation of "Nuclear": https://en.oxforddictionaries.com/definition/nuclear
I got ten correct according to the idiots who created this "test" but I don't think they use the same body parts I do for pronunciation. The Almond example I would use would go something like Ahl . mund. The tip of tongue really needs to reach for the palette when saying the first sylable of almond. Just the opinion of one.
With no hyperbole I pronounce the L in almond and I never heard of dengue fever...I missed those three.
They change the spelling and the actual words-adopting and inventing them-too Oswald!!! (I'm English)

Right on.. I usually can tell where a person is from by the way they talk/pronounce words.
Robert Percefull As a kid in Western Michigan, I hated the collquialisms of my region. People there (in the 50's and 60's) would commonly, "Oh yeah, I seen that." People, women in particular it seemed, would draw out the short "a" in "class" in a sustained nasal whine. I wanted to sound like Chet Huntley or Walter Cronkite (but without the jowl flapping and cadence). We also had a kind of all-purpose exclamation, similar to the Jewish "Oy ve!" -- "Oh Hah!" but I think this was mostly used by the locally predominate ethnicity of Dutchmen. Actually, I didn't mind that one, but I never used it myself.
Marina McAllan
Definitely not accurate for British speaking countries and definitely different to Australia
Well, I am French and the way these French words are supposed to be pronounced are all wrong!!! :) Being a linguist, I know what I am talking about :)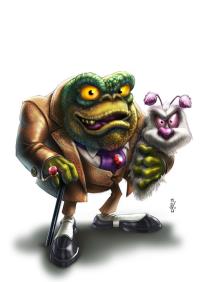 You don't always pronounce words perfectly, but who does? 8 correct.
I disagree. Almond is pronounced with "L".