How Big Is Your Vocabulary?
Some people are like living, breathing dictionaries. Are you one of them?
Your opinion matters
my language is pragmatic.
stick that up your jumper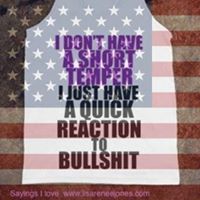 14 of 15, much better than I thought I would do.
14/15. I know what "sychophant" means but I've never watched the Simpsons to know which one was a "suck up."
Two words I've never seen and I've never seen the Simpsons, so. . . 12/15 not bad
Not as easy as I thought.
Jack Hulsey
13/15 Your vocabulary is enormous! It's also huge, vast, immense, gigantic and big
I did lousy....but at least I learned something....for as long as I can remember it....lol!
I haven't watched the Simpsons enough to know which character was the suckass.