How Long Would You Survive in the Zombie Apocalypse?
One day? 6 months? Find out now!!
Your opinion matters
1 year, wow i surprised myself that time.
Until the end: or until my Beer and Pot run out.
I thought it would be a day, not a year, a few minutes would be all I could handle
Stacey Draper
Woo Hoo!! "Until the end! - Congrats! You're a fighter and clearly know what it takes to survive!"
Waymon Gainous
I gotta bathe at least every 2 days
Sue Curtis
You got that right! And till we run out of ammo!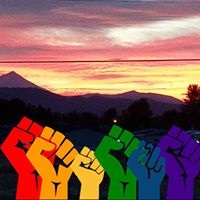 Im with you Larry all the beer is for you though!!
James Vetzel
Bill Lawrence Toke, Sleep and be Merry, The World could end Tomarrow! (I'm with ya too!)
James Vetzel
When I was in the Navy, if the "Freash Water Evaporator" broke, you just prayed that the Captain would chase a few "Rain Squalls" every now and then.
Benjamin Humphrey
One year
Sounds good what you said Larry The quiz said I would survive a year
Wow!! 6 months. I actually didn't think that I would get past 2 weeks I guess one never knows one. Lol.
Boy I thought this was Stupid. So many questions without the answer offered.