How Old Is Your Brain?
We ask you the questions, your brain answers, and you find out it's age! Find out now!
Your opinion matters
Westley Shaner
I am 72 years old
It's odd I'm 54 and they said I've got an 80 years old brain???????
Stephan Whitaker
Yea I'm only 65 it told me I was 80
I have a 15 yrs old brain at 67, young at heart :-)
I'll go back to 27!!!!
Richard Heth
At 69 i qualify as 80...i'm proud of my experience! AND of paying attention all these years.
Laurie Klugman
I'm half the age it says all the wisdom and a life ahead lol
So, just turned 20, got 80 years old...awesome! haha
Lynne East Masters
77 soon to be 78
I still have to catch up to my older experience brain :)
Tami Schultz
Cool I'm actually half that age.
not even close, 80!!!! Cmon man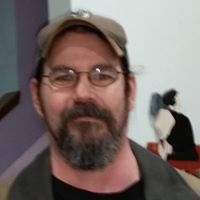 lol it says 80 year old. actually 54
Jerrell Oscar Richardson
80 yrs, a little ahead of my actual 68yrs.