How Well Do You Know The Five Most Important Letters In English?
Test your vowel knowledge...Nooooooow.
Your opinion matters
The numbers cover up some of the questions.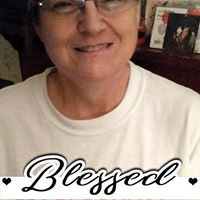 A++ If my guess is any good, I Aced it!?
I'd still like to see the correct answers !!!
a++ without me the world will not survive so Ill put my atom bomb away for another day HoHoHo happy xmas every one
Quite enjoyed doing that but some questions are not easily read, as covered by the number
Scott Sumone
they say I got an a++...I think these people are afraid of me....spelling is not my strong suit....drinking beer is...four days 'til Christmas....Merry Christmas everybody....
A++ wow impressive as long no wants me to explain how I did it
John Hallahan
A++:Top result! Your spelling skills are perfect! You're an intelligent and careful speller with an eye for detail. You clearly know all of the most commonly misspelled words in English like the back of your hand. Use your spelling knowledge to save the world, because without you we won't survive!