Most Adults Can't Pass This Elementary Grammar Test
Do you know your grammar as well as you did when you were 12?
Your opinion matters
It's is wrong too. The contraction means it is, not it has.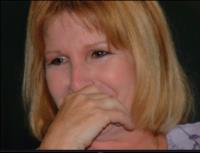 Impeccable, Guru, highest congrats. Yes, I'll write for you folks at QC.
Lorenda Thomas
Grammer guru
The website http://grammar.about.com/od/words/a/EnglishContractions.htm indicates that the contraction "it's" can be "it is" or "it has."
Jerehmy White
Exactly WRONG.
Jerehmy White
Incorrect. "It has" is equally correct and appropriate.
Quincy J. Reed
You're a Grammar Guru!
Annette, this test's for you!
Dennis Larson
Arv Palmer : It has -contraction is: It's
Actually, I have to admit that I struggled with the elementary school "Grammar Test." But managed to pass it with a 55.6% success rate. This is the first test of any kind, that I've taken that actually, has given a written score for a final result.
Dennis Larson That's what Arv said!