Only 1% Of The Population Can Pass This Photographic Memory Test
This is an extremely hard test. Can you pass it?
Your opinion matters
I don't have a photographic memory. But I'm in the 99%tile
Matt Tominey
I think I was lucky rather than having a good short term memory, 57 years old.
Freda Wiley
I'm in the 1% but I can't really believe it. I usually forget where I put stuff at after just having something in my hand or seeing it.
My teachers always told me I was a genius , I have always just felt normal, that test was too easy.if I am so damn smart why am I always broke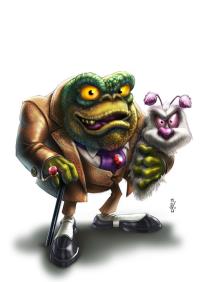 ... And we all got 99% I guess...
Says I do. I know my father did, but I never thought I did.
Bessie Blair
I do not have a photographic memory even though the test said I do. I didn't expect to do that well. I'm 71 and I have quite a bit of trouble with short term memory.
Zahra Ali Y'sra El
...says who?...you're not the boss of me...bwahahahahahahah!
I'm in the 1%? Oh, I mean... I'm in the 1%!
Gail Walker
I have a photographic memory!
Elizabeth Jamies Citlaly
25%
99% with no photogaphic memory