Only 7% Of The Population Have This Type Of IQ, Do You?
Are you part of the 7% with this elite IQ? Find out right now!!
Your opinion matters
IQ WAY ABOVE AVERAGE LOL TIME FOR CUP YEA
multi dimensional IQ...which is extremely rare!!!

What an amaizing, elite group I belong to! I mean to which I belong!
Need to show this to hubby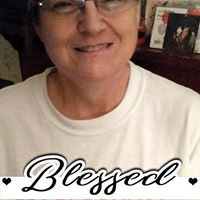 Multi dimensional IQ YEAH
John Hallahan
Your IQ is way above average!!:You have a multi dimensional IQ...which is extremely rare!!! This type of IQ is so rare that only 7% of the population have it! Multi-dimensional IQ basically means that you are a perfect combination of the different types of IQs. You possess aspects that allow you to reach out, connect, empathize with others and communicate with a sense of mutual understanding. Along with those aspects, you possess the ability to thrive in logic, abstract thinking, reasoning, numbers and critical thinking!! Basically... you are the perfect, all-rounded package!! Super impressive!!
Multi dimensional IQ... Good enough for me.
Sorry. Don't buy this. No sort of test - way too easy.
Totaly agree. Who couldn't pass it?
Thanks for the compliment . Good mail