Only A Genius Can Solve This Double Vision Eye Test
Where is it? This test will check your vision, memory and brain! Are you ready?
Your opinion matters
Johnny JJ Jackson
Wow pass it fully

Picasso ? Yeah....Abstract perception OK
Top 1%: Champion's Eye
"Champion's eye" Top 1%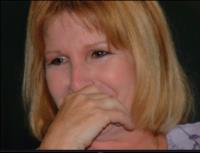 That wasn't easy! Top 1%. Flawless!
Quinny Loveemforever Ard
Top 1%
Marsha Gordon
It was really hard but I am in the top 1%
Marsha Gordon
Try it. See if you can beat me.
Quincy J. Reed
Top 1%: Champion's Eye
You have flawless vision and a rare gift for color perception. Getting such a high score in this confusing test, means that you are a real fighter. You didn't give up, even when the questions were extremely tricky. You were able to stay focused in order to complete this test perfectly. Not bad for Tri-Focals