Only A Rock Genius Will Be Able To Nail This Color Test
Fill in the missing colors to prove you truly are a ROCK GOD!! Rock on!!
Your opinion matters
Got them all, but I guessed as I am not a rock fan!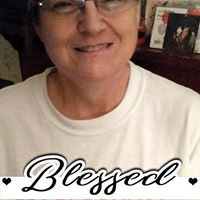 Got all of them right, guessed all but 2 !! :D

Really don't have to be a rock genius.
I know that i got at least 2 of them wrong, yet it said I got 100% right. So as I can't trust them I will not be doing anymore of their quizzes. If I get good marks at something, I want to have earned them!
Without a single mistake? A rock groupie? I know nothing about rock music & did a lucky guess on most of them.

true rock genius - couldn't be further from the truth. Good guesser.
Ladybug LaPorta
"According to this color test, you are the ultimate rock groupie!! You may it through the entire quiz without making a single mistake! That is seriously impressive! Your rock knowledge is on point and there isn't a rock hit that you don't know the words to! Carry on rocking my son!" Don't know a darn thing about rock - never liked it. I must have heard some of the title names before, because I guessed at every single one. I don't trust their ratings when I can't see the correct answer, so I think we've probably all been spoofed.