Only Certain Strong Minds Can Read And Answer These Questions
Your opinion matters

These are not the droids you are looking for.
You should definitely be proud! ONLY C3R741N P30PL3 C4N R34D 7H1S. GOT IT!
I got Incredibly strong mind
Inçredibly strong mind...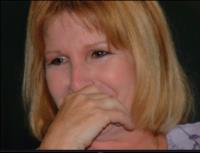 Incredibly strong, Iron Woman!!!
Cool. My degree in English Literature and Language is finally paying off. LOL
Al Irvine
INCREDIBLY STRONG MIND I don't know about this
incredibly stron mind. I love test's like this.