Only Mathematicians Can Name All Of These Complex Geometrical Shapes
Cubes. Rhombuses. Pah! They're child's play compared to these tricky geometric designs. Can you guess them all?
Your opinion matters
very interesting indeed !!!


Darlene Lewis
i was good in geometry when i was in school
This is such a crock - they were almost all guesses. In fact I'm not sure I believe these are real mathematical forms. One thing I do know - I am not a mathemetician. I've realized why they don't tell you which ones you get wrong - they want you to think you're smart!
Come on ! I guessed absolutly all the way and I am supposed to be a PhD in geometry !?!
PhD in geometry. Not bad for guessing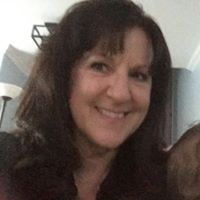 Gladys Rath
PhD in Geometry. Just guesses all the way through.
Linda Brown
GED in Geometry. Guessed everyone.
Passed, but would love to see the list again with the correct answers.
May I know my answers! Thank you.