Only People With A PhD Can Spell The 22 Hardest Plural Forms Of The English Language
<div class="text-center" style="margin: 0 25px 5px"> <img src="https://cdn.quizzclub.com/social/was-it-interesting.png" alt="Was it interesting?"> </div>
Share
this quiz
on Facebook
Your opinion matters PhD I do communicate well and pride myself on proper grammar. PhD. Never completed college.
Phonemal, you have a PhD. No, I don't. Just know my spelling.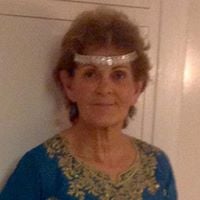 Haven't aPhD but did enjoy English at school PhD - we're all geniuses... or should that be genii? LOL Great had no idea I was so intelligent
Phenomenal score, PhD ,masters the lot
No PhD, but great English teachers!
No PhD in my records, but, thanks 😍