Only People With Flawless Agility Skills Can Pass This Tricky Test
Agility is the ability to be quick and graceful. Are you quick and perceptive enough to pass this tricky test? Find out now!
Your opinion matters

Helen Graham
Interesting test!
what was particularly hard about this???
I found this one to be less challenging than a few others. Oh yeah, flawless.
John Hallahan
Your agility skills & perception is FLAWLESS!!:Your agility is flawless and your vision is crystal clear!! Getting such a high score in this confusing test, means that you are a real fighter. You didn't give up, even when the questions got harder. You were able to stay focused in order to complete this test perfectly. That's, by the way, exactly the type of personality you have. You never give up, you work hard to achieve your goals and when people are asked to describe you, the first two words they use are: "Smart" and "perfectionist". That's quite an impressive combination of traits!! WOW!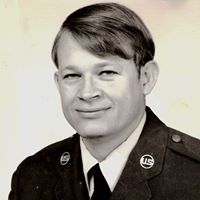 "Your agility skills & perception is FLAWLESS!" Who writes this stuff? The phrase "agility skills & perception" comprises a compound subject, so the verb should be "are". The use of an ampersand is incorrect. The line should read, "Your agility skills and perception are flawless!
Beerneice Mcneil
Flawless agility skills. "Smart" and "Perfectionist" that I am for a dropout
Your agility skills & perception is FLAWLESS!! this test was to easy
Denny Allen
Flawless agility skiills. Could have fooled me