Can You Pass Chemistry 101?
Do you have a basic understanding of chemistry? Test your knowledge with this exciting chemistry 101 quiz!
Your opinion matters
Odor is a physical property. Flammability is a chemical property. Please revise question 3.
Carl Anderson
And pH 7 is neutral, not acidic.
James Vetzel
"pH of less than 7" The answer is correct.
Spot on, Alan... And not only physical, but subjective.
Mercury liquid at any temperature. BUt Gallum has the lowest melting point. The answer is incorrect,
Don't think 29.76 C is "room temperature". The answer is correct (mercury, BTW, freezes at -38.83 and boils at 357 C - it is emphatically NOT "liquid at any temperature")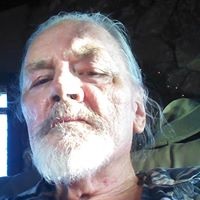 That's the only one I MISSED(#3)! If it isn't flammable.
Concerning No. 3: I am sure all those doomed passengers on the Hindenburg zeppelin that burst into flames in New Jersey in 1937 because it was full of hydrogen will be comforted to learn on their celestial perch that hydrogen is odorless rather than flammable. The primary use of hydrogen is to burn it to make water -- except in the cores of stars where it is fused to make helium and release energy.
probably the first chem class I passed
Since when is Alaki Earth metals on the Periodical Chart?
Timothy White-Stevens
Odour is a physical property, because it is detected by our physical senses. Flamability, or combustability, is a chemical propertry because it measures how it reacts with other substances, namely does it burn with oxygen. Likewise, both mercury and gallium are liguids at room temperature; however, mercury is better known.
Robert Saffian
PH 7 is neutral.
Missed 1 question 3 oh well.