Do You Know The Periodic Table Better Than 85% of Americans?
Show how well you did in your high school chemistry class!
Your opinion matters
Shari Lynn Swanson
i passed the test
The answer to question #9 is incorrect. Group 13 contains Boron, Aluminum, Gallium, Indium, Thallium, and Unun­trium. With the execption of Boron, these are Post-Transition metals. Group 14 contains several post-teansition metals. Truth be told, the only Groups that contain no metals are Groups 17 & 18.
what a mess ... obviously I don't remember chemistry from over 50 years ago.
Timothy White-Stevens
I agree with you, and I taught high school chemistry
Agreed. I think there are much better questions as well. Like, what are the components of a salt?
# 9 confused me - the question needs to be changed

100% I guess that is alright
Question 9 is wrong. Noble gases are non-metals - the correct answer is 15-18.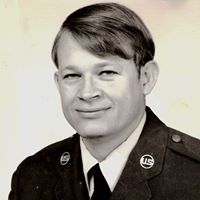 Says i love chemistry, who knew
Interested in a career in chemistry?:15/15 Aced it!
FAILED . WHAT A MESSS IS CORRECT
Hey, I got 4 right: not my brightest day! I paid more attention to the cute brunette sitting beside me in chemistry class than what was going on at the front of the class. The chemistry teacher Mr. Jolly, early in the beginning of the year, agreed to pass me with a 'C' if I would agree to not entertain those around me with jokes and wise cracks... I assented to the deal; and upheld my end of it--so did he. I still graduated with a 3.75 GPA, not bad for a sosh-jock-stoner-nerd. Yeah, I fitted in and hung with all the cliques--no biggie.