We Can Guess Your Best Quality Based On The Pictures You Choose
What you choose says more than you think...
Your opinion matters
Compassionately Loving! Yup!
Nina Kamwene
Compassionately loving! Yep! I am loving it.
compassionately loving thats me
I'm passionately creative. Yep sounds like me
Seabron Skip Page
Fiercely independent. Yeah, I gues I agree.
Jeffrey Rhudy
That one is the most accurate test yet.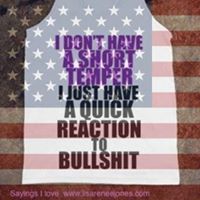 "compassionately loving" Yeah right. Try to convince my wife of that. These quizzes are just like horoscopes, any result is going to sound flattering enough to make anyone think they're great.
Smack down the right lane! YES that's me to the tee!
Mark Snyder
Compassionately Loving.
I agree but people don't love being around me.