What Gemstone Represents Your Soul?
Diamonds are a girl's best friend, you know!
Your opinion matters
Larry Freeman
Yet ANOTHER quizz just for women... how drolly unexciting and underwhelming!
I scored AQUAMARINE; which is my BIRTHSTONE...
Pyrite. THE comments have nothing to do with my answers.
Not sure how you arrived at your conclusion, but enjoyed the vague response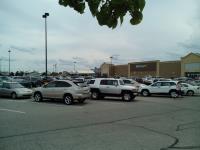 It was not exactly earth shattering, but it was not just for women. What makes you think that it was?
Larry Freeman
Jeannie Ellis Odd... after reviewing the Quizz I find nothing that makes me think it was female oriented. I'm guessing that it was a case of completing multiple Quizzs wherein the comments sections change without changing from the current tab or window. Even now, I notice that there are 2 more question presented with this one. Investigating further...