Which Famous Serial Killer Are You?
If you were a serial killer, which of these real-life or fictional psychopaths would you be?
Your opinion matters

Jack the Ripper! First one to comment, too.
Manson. It's Helter Skelter time!
...lets go susan, we have a lot of things to saw lol
Ajay Patel
LOL. You are Hannibal Lecter, a highly sophisticated individual with first class taste and the will power to get whatever you want. You are hungry for life and thirsty for power, as you travel the globe seeking out your next victims. Your greatest indulgence comes in the form of cannibalism. You fall in love with people, allowing them to consume you... until you consume them. Although you are a savage criminal, you are a sensitive soul who appreciates beauty and you would share your knowledge in order to help others seek justice.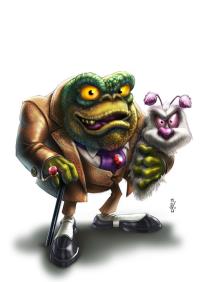 Lol... I'm Jigsaw? Never even watched the movie. Now I'm curious...
Ted bundy. .. I'm such a sad soul... lol
Charles Manson. Well I am quite the Beatles fan.
Shari Lynn Swanson
jigsaw
Linda Regalado
Terrible quiz topic
I don't like this quizzes at all. Not fun.