Who Doesn't Belong?
Are you up for the ultimate 90s challenge? Find out now!
#age #celebs #funny #knowledge
Your opinion matters

The pictures were so small I couldn't really tell who they were, so I guessed.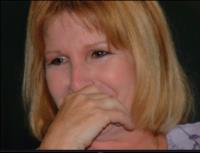 Missed almost all. Let's just say I missed them all! Proud of it !!!!
James Cornett
I got 1. Stopped watching TV 20 years ago
Pretty sure I was drunk for half of the 90s. Only got 6

9 right and I was not even in America at the time
That's what I did as well, I couldn't see the pictures that well :-)
Lotsa red -- I got four greens. Pix soo small all the people looked alike. Will undergo eye surgery next week, maybe I could do better after that -- but i doubt it.
Eric Smith
4right I don't belong in the 90,s grew up in the 80,s what fun