This little-known abandoned city in Burma is six times larger than New York
This mysterious town in Burma was built to house millions of people, but less than a million residents live in Naypyidaw today. This large city looks like a real ghost town, and most of the western world has never heard about it.
---
Burma (also known as Myanmar) is an Asian country with strict government regulation and censorship laws.
Its capital was moved from Yangon to Naypyidaw in 2005, and the rest of the world was surprised to find out about that. The thing is that the city was yet undeveloped at that point of time, given that its construction only began in 2002. The bizarre city was completed by 2012.
20-lane highways of the city are always empty:
The area was completely unpopulated before the construction, so Naypyidaw was literally built in the middle of the jungle. Strangely enough, even today you can barely see someone walking on the streets of the city, especially on week days...
Some of the buildings in Naypyidaw are incredibly beautiful: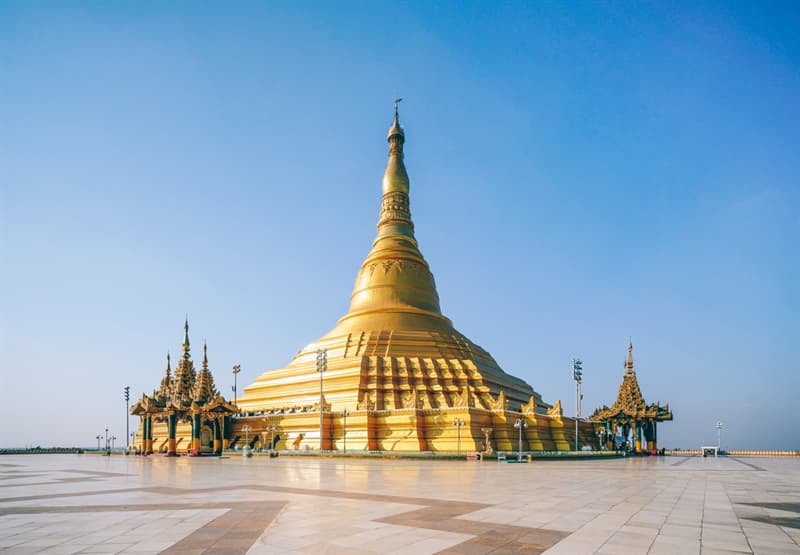 Burma's capital looks completely deserted. The government never explained the need to build such a large city. There are plenty of luxurious hotels and tourist attractions, anyway, the city doesn't seem to receive an influx of visitors yet.
You can see Burma's empty capital from a bird's eye view in this exclusive footage:
---
Have you ever heard about Burma's ghost capital before? Would you like to see the city with your own eyes?

---
We are waiting for your comments!
---
Discover more at QuizzClub.com:
And what about you? How does it strike you? Do you have any thoughts or ideas to share ? You are welcome to do so in the comments below!
Interesting Facts