Facts and stories
QuizzClub team has found 10 beautiful pictures and changed a small detail in each of them. Can you spot these tiny differences? Let's start!
When the summer is over, there is no need to be sad. Just look around - autumn is so beautiful and magnificent. That is why it has always inspired so many talented artists. Just look at these beautiful autumn paintings QuizzClub team has found for you.
There are places on the Earth that are closed for ordinary tourists for some reason. There are photos of the things that you could hardly see personally. Check it right now!

#Geography #Culture #knowledge
Traditionally, the process of cooking is associated with slow motions and calm atmosphere. Quizzclub team was very surprised to find an aggressive way of making desserts.
The video is enclosed - come and see!
#Geography #Culture #knowledge #food
Do you remember John Wayne? A man of outstanding personality, one of the most famous screen cowboys of all time or just the Duke, he still remains one of the USA's favorite actors. QuizzClub team wants to share some little-known facts about John Wayne with you today.
The world has changed a lot over the years, but the memories remain forever in our hearts. QuizzClub team wants to get nostalgic today and remember some items that used to be a part of lives in the past. Can you recognize all of them?
#History #Society #inspiration
Quizzclub team gathered the most random facts for you! Enjoy it!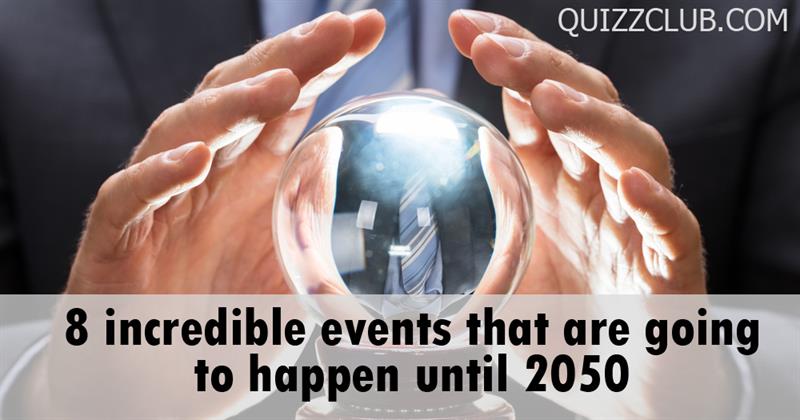 Time flies. The first half of the 21st century is going to end in about 30 years! As it turns out, even now we can predict some important events that are going to happen until 2050... QuizzClub team wants to tell you about the most interesting of them today.
#Culture #Science #History #Society
There is a bookstore in downtown Buenos Aires looking just like a theater with its circles and the curtain. Indeed, it was a theater! Check the article to learn more!
#Culture #knowledge #art #inspiration
What do we know about teeth? Here is the information for you! Check it out!