Facts and stories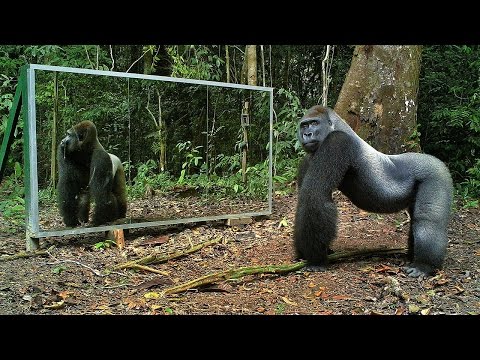 The amazing and hilarious video demonstrates how differently wild species perceive their own reflection! This is definitely a footage worth seeing!
Clet Abraham's project of redesigning road signs has made quite a splash not only in artistic circles but among ordinary people as well because the author has modified real signs right on the streets of his city!
Norway is one of the most beautiful European countries. Its dramatic and powerful landscapes will definitely take your breath away.
The amazing neo-gothic cathedral in Colombia is not only a beautiful place, but also an extremely popular pilgrimage destination for many Christians. Discover a wonderful story behind the sight with our article!
Meet Patrick Blanc, a talented scientist and true artist, who has traveled the world to decorate hundreds of boring concrete walls with his amazing vertical gardens!
Angel Waterfall in Venezuela is 979 meters (or 3,212 ft) high which makes it the tallest on the planet Earth. Recently, this natural wonder has been captured by a drone from a bird's eye view. Be careful while watching – you may feel giddy!
The American artists and researcher Nickolay Lamm decided to show the difference between cats' and people's vision. The result has proved to be a great success mostly because it helps people to better understand these wonderful and beloved animals!
Mongoose and cobra are archenemies. The mongoose has teeth sharp as little knives whereas the cobra's poison which is injected during a bite can kill even a large animal in fifteen minutes.When they meet in the wild, the result is always unpredictable. What will be the outcome of this fight?
Needle felting is a nice and restful hobby. Just look at these cute and adorable animals created by an artist from New York!
Ivan Konstantinovich Aivazovsky is a world-known Russian painter and one of the greatest marine artists of all times. His fascinating paintings have been admired for more than a century now for their incredible exactness and dramatic rendition.