10 funny riddles to solve when bored
Whether you are commuting to work, bored at home or just have some spare time, these 10 funny riddles will help you kill time and exercise your brain!
---
Get ready to solve 10 brain teasers for adults and kids. To reveal the right answer, just click on the riddle.
#1 I wonder if there is only one correct answer to this one...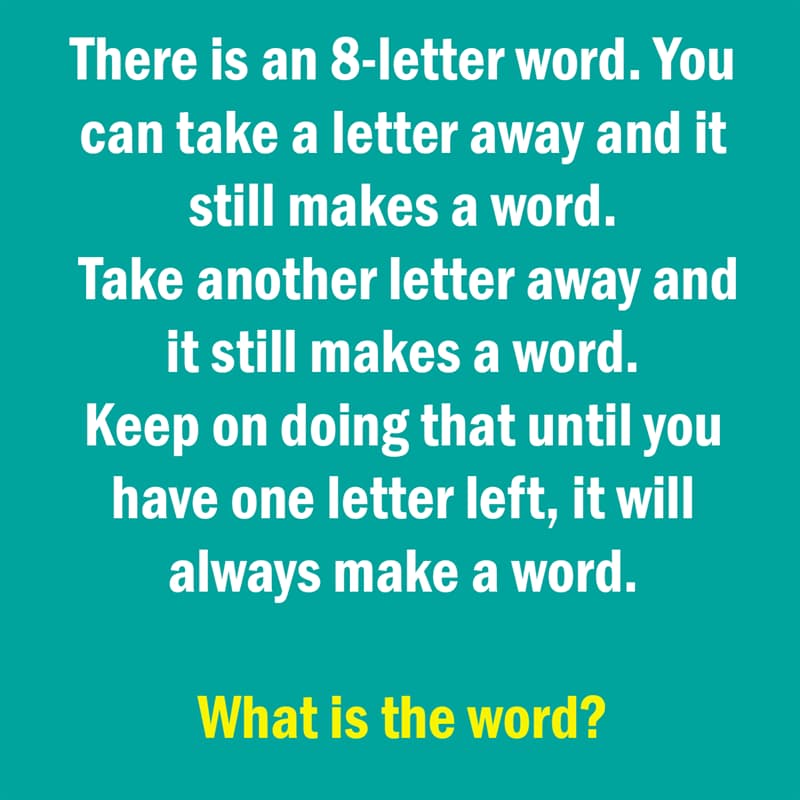 #2 This one is super easy!
Bananas.
#3 Think outside the box to solve this one
Give the fifth girl her apple in the basket.
#4 Seven is my favorite number. How tricky is this one?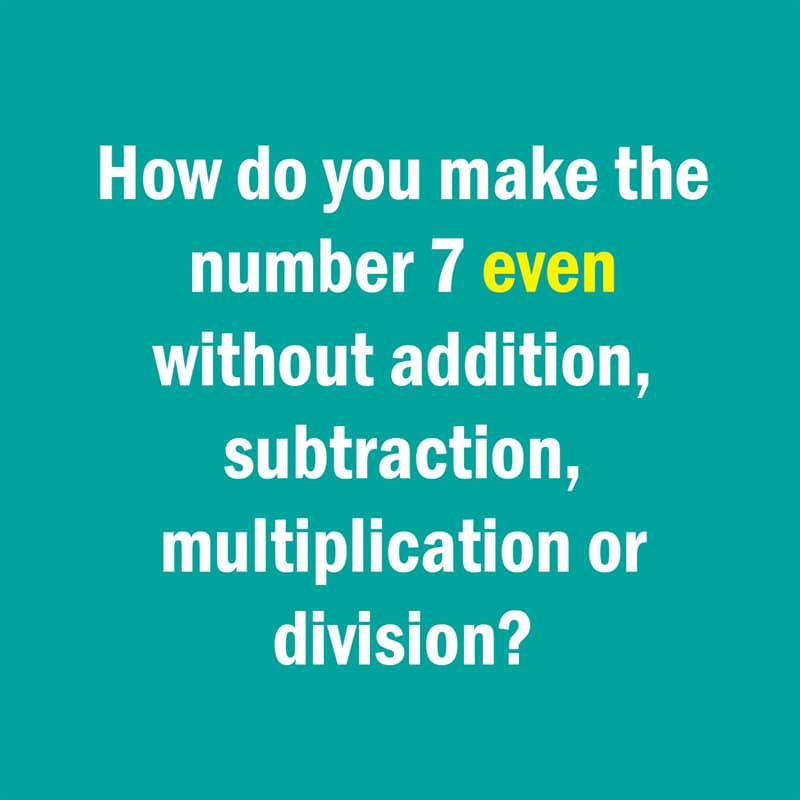 Drop the "S".
#5 This riddle also requires some creative thinking
When you add two hours to eleven o'clock, you get one o'clock.
#6 The answer blew my mind...
Ice.
#7 So easy!
A bar of soap!
#8 That's twisted!
This woman should be your mother.
#9 What is it?
Your reflection.
#10 It had never occurred to me before that the meanings of these two words were so alike
A valley.
---
Did you solve them all? Were there any hard riddles on the list?
---
If you enjoy solving riddles and brain teasers, you should try these:
Feel free to share your favorite riddles in the comments with us!
SHARE these riddles with your friends and family :)
Interesting Facts