Only 1 In 8 Highly Perceptive People Can Pass This Test
Challenge your powers of perception with this tricky test
Your opinion matters
Everyone always pass. Bogus
Stupid test....I am smarter...got an IQ of 178...Lol
This test was way to easy. If the claim of1-8 is correct they are only getting people that are blind.
Barb Stenger
I passed. I wish they would tell you in this and the other quizzes which ones you got wrong
Not true... Oh, by the way, how is it that you know 'everyone'??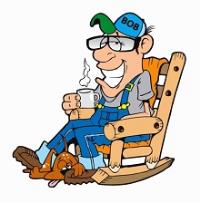 How could it be 1 in 8 when I was the 11th and 6 of those got it right.. That's why I don't trust political polling..
I find it hard to believe that only 1 out of 8 people can pass that it was very easy
Janice Loggins
I passed, that was FUN!!! :-)
Lionel Grant
Well done, you're 1 in 8!! You totally nailed this super tricky test! Your attention to detail is impeccable and your pattern recognition is out of this world!